This Just Isn't Winter – Near Springtime High Temps
We cannot emphasize enough how unusually warm these last several days have been. The trend will continue through Friday before, finally, a cold front sweeps away the unseasonably hot air and replaces it with air ~20 to 30º cooler.
Using the NWS graphical forecast, look at the temperature trend for the next several days:
In 24 hours, a 33º difference in high temperature forecasts…wow.
Windy, Storms Possible Friday, Some Strong
As mentioned, a cold front will send us back to more winter-like temperatures. In order to get to that point, however, we will have to make it through a chance for rain and thunderstorms Friday afternoon. In addition, winds could gust as high as 30 mph during the day on Friday.
The latest thinking from NWS Nashville:
The actual fropa (

frontal passage

) will occur Friday
evening with showers and tstms accompanying the front. With high
temps reaching 80 degrees on Friday, there will be plenty of lower
level instability. Furthermore, as some upper level energy begins to
catch up with the boundary, organized linear omega fields will
engage with favorable shear levels. Thus, a round of strong to svr
tstms looks possible, mainly for areas east of I-65, during the
evening. Damaging winds looks to be the primary threat.
The threat appears to be growing slightly for severe weather Friday afternoon, but mainly for the eastern half of Davidson and Williamson Counties. Note: this does not exclude western portions of Davidson/Williamson Cos. yet…forecasts will likely shift in the next 24 hours.
Let's see what the Storm Prediction Center thinks of our severe weather chances:
The northern fringe of Davidson county is technically under a Slight Risk (2 on a 1-5 scale), while the remainder of the county and all of Williamson are under a Marginal Risk. Essentially the further north you travel on I-65 (i.e. into Kentucky), the better your chances are at some bumpy weather.
Latest NAM 3KM Model – Storms during afternoon/evening moving through
What?
Showers, a couple storms…one or two of which could be strong to severe. Damaging winds will be the main threat. Tie down any loose ends just in case.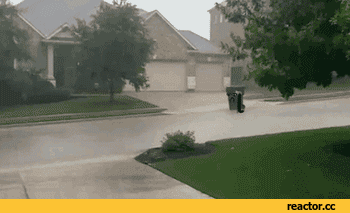 When?
Friday afternoon (5pm) until Friday night (11PM)
Where?
Along and east of I-65. Again, this placement could change, so stay tuned!
Using the GFS, A Quick Glance Into Next Week
Until Monday, we should remain dry. It appears another system will spark some showers early next week, but no severe weather is suggested right now.
Current Radar
This website supplements @NashSevereWx on Twitter, 

which you can find here.