It'll be 34° Monday Morning!
North winds and clearing skies = big time cool down.
30°s Mornings & 50°s Afternoons Thru Thursday
A boring weather pattern will be (yawn) interrupted by some rain late Tuesday night.
No severe weather or other shenanigans expected.
Next Weekend: More 60°s!
No rain is expected; but remember, next weekend is too far away to make any promises.
Where's Winter?
Winter's not here. It's not in Oklahoma, either. From yesterday:
Unreal! Mangum made it to 99 degrees today! That is the hottest temp on record in Oklahoma this early in the year. #okwx ☀️🔥☀️🔥☀️🔥☀️🔥☀️🔥 pic.twitter.com/vKfmiCvKCN

— Lacey Swope (@LaceySwope) February 11, 2017
We just can't seem to get that good old Canadian air.
This outlook from the Climate Prediction Center says there's a 70% probability of warmer-than-normal temps in two weeks (Feb 20-26):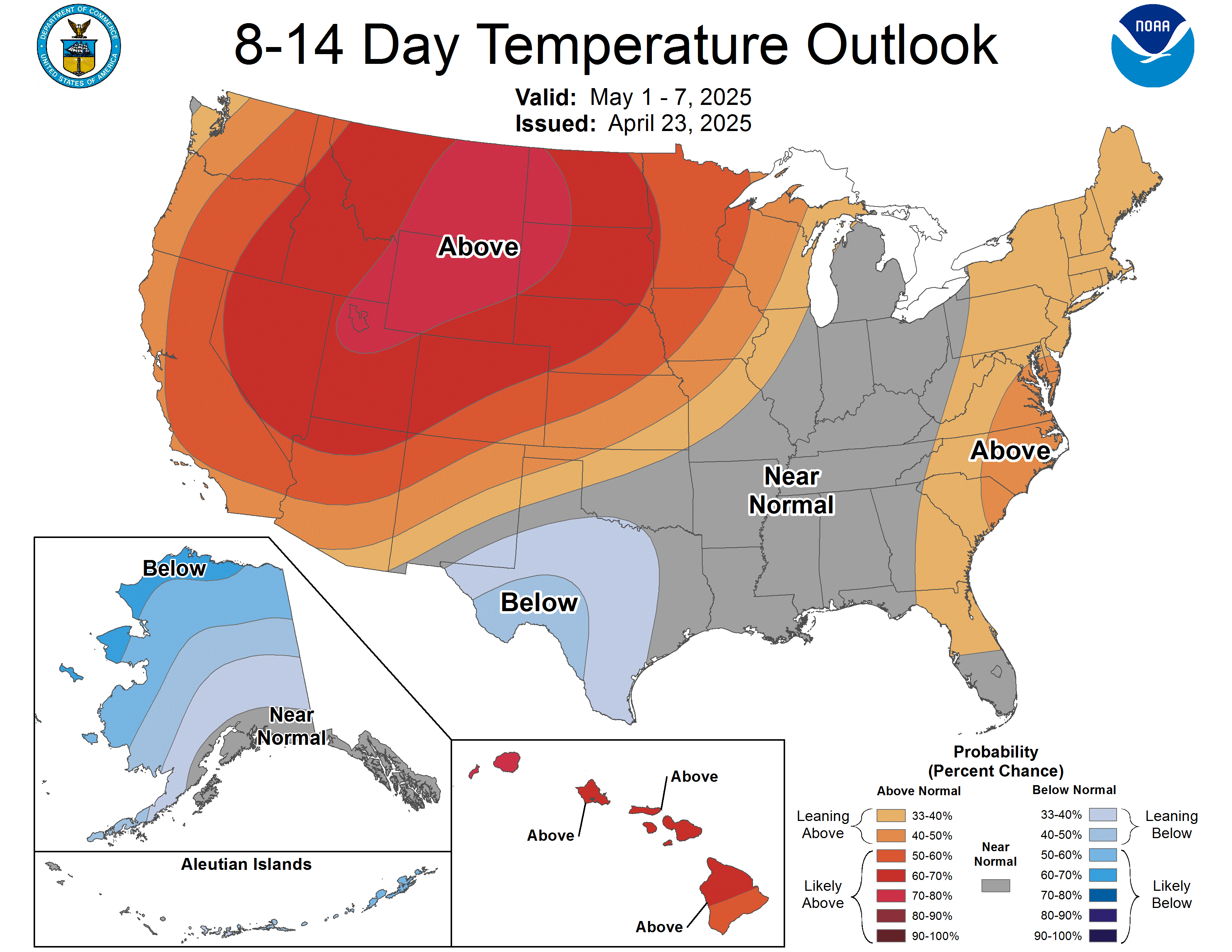 Sorry, snowfans.
Current Radar
A Cold Front Arrives Today