Current Radar
Main Showers Moving Off, Slight Chance of a Rain Drop Through the Evening
And just like that the majority of our showers are drifting off to the east. HRRR wants to bring a little bit more rain in the early evening, but any more rain we may see should be very light and more of a nuisance than anything.
You May Want to Bring the Winter Clothes Back Out
The rest of the week into the beginning of the weekend looks dry with our temps finally dipping back down to seasonal, even a little below that. You may need to bundle up in the evenings and early mornings since our overnight temps will fall below the freezing mark.
Beyond That? Wintry Mix on Sunday?
So about that little snow icon that might have appeared on your phone app the past few days. We do have a slim chance of seeing some wintry mix on Sunday into the overnight hours.
Yesterday, the GFS showed us getting some snow, but today has the snow going around us.
Another model we look at this far out is the Euro, which still shows some light snow being possible.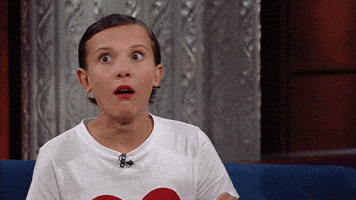 This appears to be a low-end event at best. If we do see any wintry mix, it likely won't be a lot, but there is still a lot of uncertainty due to the fact that 1) it's a snow forecast and 2) we are still a little too far out for precise accuracy with our models.
We will continue to keep an eye on the models over the next several days.
This website supplements @NashSevereWx on Twitter, 

which you can find here.