Sunny Now, Increase in Cloud Cover Through the Evening Hours
We officially hit that above freezing mark this morning at 9 AM. At least for next 7 days, we do not expect to go below the freezing mark. Say goodbye to those freezing temperatures!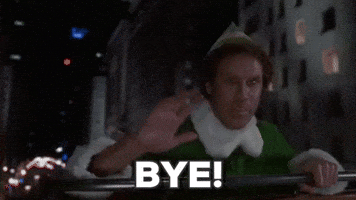 For the rest of the day today, we will begin to notice our skies becoming gradually cloudier.
Current satellite imagery shows clouds all around us with some more clouds moving in from the north.
Calm night expected here with temps cooling off into the upper 30s overnight.
Wind Advisory For Tuesday, Rain Returns With a Showery Vengeance
*Update For Tomorrow's Forecast*
Our local NWS has issued a Wind Advisory for both Davidson and Williamson Counties tomorrow from 6 AM to 6 PM. More details below:
Hold onto your hats tomorrow folks, it's going to get a bit windy.
We haven't seen true showers lately due to our cold temperatures, but this week will sure change that. Highs through the entire week will be well above average (ruling out any possibility of wintry stuff).
Here is how the GFS thinks the week will play out:
At first glance it may look like it will just rain the whole week, but we will likely just see a few days of rainfall with dreary days when it isn't raining.
Decent Chance of Showers Tuesday Night Through Wednesday
A cold front will be pushing down into our area through the day Tuesday. Best chance of rain associated with this system appears to be Tuesday evening through the day on Wednesday.
NAM 4 has showers arriving by the evening hours on Tuesday and scattered showers sticking around through the AM on Wednesday.
Now some of you may be thinking "isn't a cold front suppose to be followed by colder temperatures", and you would be correct; however, the cold front will barely reach us before becoming quasi-stationary and then directly following that will be a warm front, thus why our temperatures will only warm between Tuesday and Wednesday.
Another note to add is we could see a few scattered thunderstorms mixed into these showers. However, instability does appear to be lacking, so nothing severe is anticipated at this point.
Rest of the Week
Following Wednesday, a trough will hang over our area keeping those rain chances through the end of the week. We probably won't see a washout during this time, but could see a few more showers.
 
Current Radar
This website supplements @NashSevereWx on Twitter, 

which you can find here.