Current Radar
Review of the Morning Events
We went to bed last night expecting under 1″ of snow along and south of I-40, with no accumulating snow north of I-40, as seen here:
Friday's expected snow totals, via @NWSNashville pic.twitter.com/kO8z9Xv55H

— NashSevereWx (@NashSevereWx) January 6, 2017
This was supported by the GFS and European models. Some models had the snow missing us altogether. One model, the NAM, thought the snow would push further north than I-40. The forecast represented a blended solution between all the models.
At 2:31 AM, while hopefully everyone was still asleep, NWS-Nashville saw more than "under 1″" of snow coming, and issued a Winter Weather Advisory for 0.5″ to 2″ for Williamson County.
At 3:49 AM, NWS-Nashville updated its forecast for Davidson County/Nashville in a Special Weather Statement, calling for a dusting to 1″ for the snow that, at the time, had not even crossed the Mississippi River  The message:
Radar at 3:52 AM showed the expected heavier snow along and south of I-40, plus a northern area of snow that was racing east out of Arkansas, which prompted the 3:49 AM updated advisory for Davidson County.
Memphis radar is very interesting this morning. A few pockets of snow advancing east: pic.twitter.com/CMKD3wWHBt

— NashSevereWx (@NashSevereWx) January 6, 2017
Around 5 AM, reports of accumulating snow were coming out of Jackson TN and SW Middle Tennessee, and it became increasingly apparent some roads in both of our counties were going to see enough snow to cause roads to become slippery and hazardous, as set forth in the statement issued at 3:49 AM.
As the snow entered both counties, dry air aloft ate some of it. But the Dry Air Monster was quickly filled to capacity, and the snow came to ground as the fast-moving system streaked in from W Tennessee.
At 5:25 AM, it was becoming apparent that with 0.5″ to 1″ expected in Davidson County and 0.5″ to 2″ expected in Williamson County:
The early commuter gets the worm this morning, y'all.

— NashSevereWx (@NashSevereWx) January 6, 2017
At 6:00 AM, NWS-Nashville upgraded all of Davidson County to a Winter Weather Advisory, raising the range of total snow from 0.5″ to 2″.
Snow totals after all the snow fell:
Brentwood 1.5″
Belle Meade 1.5″
Sullivan Farms 1.75″
Joelton 1″
Antioch 1.25″
Old Hickory 0.5″
Nolensville 1.7″
Franklin 1.5″
Cane Ridge 1.5″
Lenox Village 1.5″
Smyrna 1″
https://twitter.com/rebeccasjones/status/817477582601994241
More Snow Tonight? Probably Not.
The Winter Weather Advisory has been cancelled.
NWS has cancelled the Winter Weather Advisory for Davidson & Williamson, despite more flurries possible tonight: pic.twitter.com/o1mFctRGCb

— NashSevereWx (@NashSevereWx) January 6, 2017
We are watching Memphis radar very closely to see if that snow makes a run for us. I do not think it will, but we are watching the radar very closely anyway.
The latest HRRR model shows the majority of the flurries going to our east and south, but nothing really for us.
Snow total/accumulation forecasts are always inexact and will likely evolve throughout the day, as they always do. Be sure to stick with us on Twitter @NashSevereWx and multiple local weather outlets for the most up to date information.
Very Cold Weekend Ahead

Temps over the next several days will remain below freezing and be extremely cold in the AM. Tomorrow morning, wind chill temps could reach as low as 0° while on Sunday morning our temps will reach down into the low teens. This will likely also be the coldest temps that we have seen all season up to this point. At least there will be no snow this weekend.
This is what our local NWS has to say about it in this afternoon's discussion.
"Pipe-busting lows are expected tonight and Saturday night, with single digits and teens being the rule. Even daytime temperatures will not recover above the freezing mark until Monday … Wind chills will be around zero tonight, and will remain bitter through the weekend–averaging below 10 degrees for much of the time. So, bundle up tight, because it`s our turn in the deep freeze!"
It's going to be cold y'all.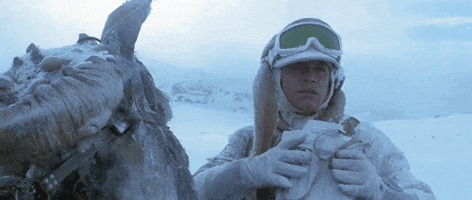 As we head into Monday, temps will begin to rebound back above freezing.
Monday Night and Beyond – Showers Re-Enter the Discussion
Rain returns to the forecast during the overnight hours on Monday.
Right now our models look a little something like this, with the better chance of rain coming Tuesday night into Wednesday.
Looks like we will get some rain again by mid next week. NWS Nashville also had this to say about what to expect next week:
"At the very least, it looks like warmer temperatures will stick around and the threat of wintry precip will hold off through next weekend as well."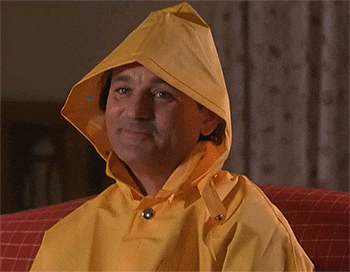 This website supplements @NashSevereWx on Twitter, 

which you can find here.