Current Radar
There are two chances for very light snow accumulations today and tomorrow. One-quarter to one-half inch of snow total, with only minor travel problems.
Round 1 — Today: Winter Weather Advisory Begins at Noon, Chance of Snow the Rest of the Day
First things first, our Winter Weather Advisory that covers both Davidson Counties and Williams Counties goes into effect today at noon and will last through midnight tonight.
Here is the text of the advisory:
We are in that up to "one half to one inch possible" category. We could very well still see nothing or a trace. Those to our north and east will likely see most of the snow. 
Current ETA: Snow could start as early as noon, better chance looks to be in the late afternoon/early evening
One of our short-term models, the HRRR, has snow passing to our north through the majority of the day, with us may be getting some snow by late tonight.
This is just one model and, quite frankly, the models still do not seem to have a firm grip on how today will play out.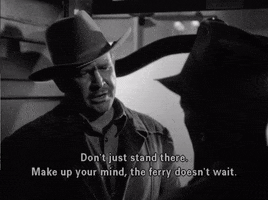 Our local NWS broke down this model uncertainty in this morning's discussion:
Once again, the better chance of us even seeing snow appears to be from 3 PM to 9 PM. NWS-Nashville published this today:
The Dry Air Monster is alive and well this morning
One of the main reasons we have not see any snow so far is because of what we call the Dry Air Monster.
This upper sounding below is data taken from our local National Weather Service office. This is real data, not a model.
Data from this morning's weather balloon confirms the Dry Air Monster is eating any morning snow before it can fall to the ground. pic.twitter.com/XoR0vJeKvm

— NashSevereWx (@NashSevereWx) January 5, 2017
This shows us the snow that was falling several thousand feet overhead was evaporating on its way down.
Update:

* snow at 6K ft
* snow at 5K ft
* snow at 4K ft
* snow at 3K ft
DRY AIR MONSTER
all snow evaporates
_____the ground______

— NashSevereWx (@NashSevereWx) January 5, 2017
As long as this Dry Air Monster stays in place, it is doubtful that we would see any snow. However, if we see this dry air section begin to disappear; then we could begin to see snow make it to the ground.
By the late afternoon/early evening hours, a HRRR sounding shows the Dry Air Monster possibly going away.
Notice how the red and green lines are near each other through most of the lower atmosphere. That means the Dry Air Monster should be fed, so the snowmaker's snow won't get intercepted as it falls to the surface.
What to expect the rest of the day
We could see anywhere from nothing, to a trace of snow, to up to an inch of snow.
We may not have a "it is going to start snowing at this time at this exact location" but just know the chance is there and we will need to keep an eye on the radar for the rest of the day.
If any snow does fall to the ground, it will freeze, which will lead to slick roads. Temps will not warm above freezing. Drive responsibly.
Over the next 24 hours, stay tuned to multiple reliable weather sources. Follow your local TV meteorologist(s), follow our local NWS office, and follow us on Twitter @NashSevereWx for up-to-date information.
Round 2 — Friday Morning: Maybe Another Chance of Snow?
We mentioned yesterday that another snow maker would make its' way to those south of us, bringing them some snow.
There is no consensus on the exact track of this snow maker.
The GFS model still thinks the snow will be almost completely south of us.
The NAM4 model disagrees, bringing us a nice shot of snow in the morning:
We will need to continue to keep an eye on the models to see if they change their minds about this. If models continue to show this, we very well could see another round of snow showers with minor accumulations. However, there may still be a Dry Air Monster sitting overhead, devouring some of that snow.
Note: Our current Winter Weather Advisory is expected to expire at midnight tonight. That advisory has not been extended into Friday as of now, but if it does get extended we will let you know.
Even if we get some more snow in the morning, it does not look like more than 1″. Right now NWS-Nashville expects between 0.25″ to 0.50″ of snow.
Stay tuned. This forecast will likely change. Consult multiple reliable sources of weather information. You may find more info on Twitter @NashSevereWx.
This Weekend Into the Beginning of Next Week – Sunny and Cool
Chilly temps through the weekend with possibly the coldest temps we've seen thus far occurring Sunday morning.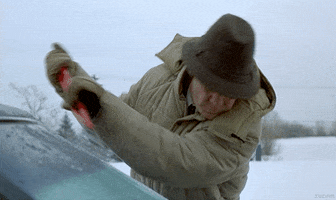 A high pressure will build back in during this time, keeping us dry through next Monday. Beyond next Monday, models hint at rain returning through mid next week.
This website supplements @NashSevereWx on Twitter, 

which you can find here.