Relatively Quiet Today and Tonight
Crisp, cold, winter air has arrived and looks to stay through the remainder of the week. Overnight we had our first front swing through the area, bringing in those cooler temperatures with it.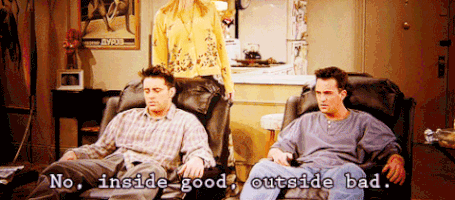 We will start the day today with a few leftover clouds that are currently pushing out of our area. By lunchtime, we should begin to see those partly sunny skies if not before then.
Expect a light breeze out of the north today, aiding in keeping our high temps in the mid to upper 30s through the day.
Into tonight, clouds will begin to increase once again, paving the way for even colder temps to come.
About the Possible Snow
First off, temps are going to be much cooler to end the week than they were to start the week.
We've been saying this for days now, but we may or may not get at least a dusting of snow between Thursday and Friday night.
Our local NWS released a special weather statement earlier this morning to talk about this period of potential snow.
"Middle Tennessee will have its first opportunity for accumulating snowfall."
Notice here the word choice that the NWS used. There is still some skepticism if we will have all of the ingredients to squeeze some snow out of our atmosphere. Model runs have continued to not really give a definite answer to the yes snow vs no snow.
Our local NWS also had this to say in this morning's discussion:
"Taking a blend of the 00Z NAM/Euro/GFS would provide us with a very consistent forecast, including an inch or so on the Plateau and a dusting to an inch for the rest of Middle Tennessee through Friday morning."
We've had another run of the models come through by this time, and well they still seem to be on the fence about how Thursday-Friday will play out.
The 00Z run of the NAM had no snowfall across our area, yet the latest 06Z run has a dusting of snow scattered across the area. The GFS also has this flip-flop problem of one run showing a dusting, and then the very next run showing nothing for us.
More of the models seem to be showing a dusting of snow, but they are still flipping around enough to cause a whole lot of uncertainty.
"Everyone else across Middle Tennessee is more likely to see a dusting to one inch of snow."
This seems to be the best answer that we can give for now. With the models still changing, we still do not have the golden ticket to answer the million dollar question. From the models' general trend it does appear we could see a dusting, and IF that occurs, there could be some minor travel impacts with it.
Another question and current topic of debate is that we could see another shot of snow into Friday night. That chance does appear to be generally more unlikely than our chances on Thursday,but nonetheless we will need to keep an eye on the models for another dusting of snow that night. Some models say yes, while some say heck no.
NWS Nashville sums it up fairly nicely in this morning's discussion:
"As is typically the case with winter events here in Middle Tennessee, my expectation are for the majority of the mid-state to see little to no snow."
This seems to be the best answer that we can give. For our snow-lovers, we may see our first snow. For our snow-haters, we may not see our first snow. If we see any snow at all, we will likely only see a dusting of snow. We are not expecting for there to be some type of "Snowmageddon" as some like to call it.
If we see something drastically change in the models, we will let you know, but for now, hold onto the uncertainty and just know the chance is there.
Next Weekend – Quiet Once Again
Below-freezing temps will stick around through the weekend no matter what happens on Thursday-Friday Night (no snow or some snow, it does not matter). Temps will rise back above the freezing mark into the beginning of next week.
Current Radar
This website supplements @NashSevereWx on Twitter, 

which you can find here.