A Nod to Mr. Bobby Boyd
You probably don't know him. Mr. Boyd has worked over 50 years in public service to this community as a forecaster at the NWS office in Nashville. He didn't want a big deal made of his retirement, so if I can presume to speak for Nashville and all of Middle Tennessee, I'll leave this here simply with a sincere "thank you."
"The weather is gonna do what it wants to do when it wants to do it." – Bobby Boyd

Congrats Bobby on your retirement from NWS Nashville! pic.twitter.com/kV6iv9GtWL

— NWS Nashville (@NWSNashville) January 3, 2017
Wednesday, Wake up 35, High 38
We likely won't hit 40 degrees, but at least precip should be out of here, and the sun should make an appearance! Then, we start talking about snow possibilities.
Snow? You Sure?
If you've been following along for a day or two, you know the computer models we use to help forecast have been all over the place with a system that will affect us later this week. Some models showed large snow amounts. Some showed none. When this happens, it is said that the forecast confidence is "low." So far, this has been the case on the snow forecast later this week.
However, this afternoon's forecast discussion from the folks at our National Weather Service mentions "increasing confidence" in the forecast as computer models start to argue less and deal with the important questions.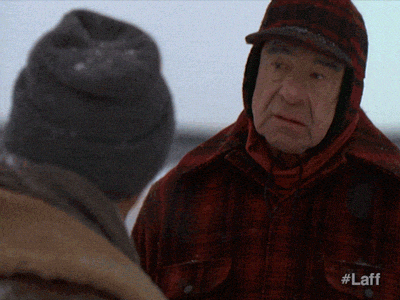 So? A stab at a snow forecast for Thursday
While models still aren't in perfect agreement, they are agreeing enough that our NWS is taking a stab at a possible scenario.
Translation: Temps are not a problem in the snow recipe. Whatever falls will fall as snow. Additionally, whatever falls will stick.
Translation: At the present time, NWS doesn't believe this will be a big snow event for us. Also, notice the caveat, "should this light snow occur…" Yep, no snow is a possibility.
Then, There's Friday Night
Equally, or even more uncertain, is what will happen with a low pressure area models say will develop along the Gulf Coast Friday night. If you love a "good snow" in Nashville (whatever that is), this is the preferred set up for how to get that. However, this low looks to go too far S to give us much snow Friday. However, with the way models have been acting over the past several days, we'll be keeping an eye on it. The GFS illustrates this "too far south" track below.
A Glance At The Weekend
Whatever precip we get looks to move out Saturday, but it will remain cold until midweek as we warmup ahead of our next weather system. But, let's get through this week first.
Summary
Keep doing your thing. It's too early to draw snow maps, too early to cancel stuff, too early to know exactly what's going to happen. Bundle up. Get ready for some cold. If you see outrageous snow forecasts, cringe like you did on New Year's Eve.
Extended
Current Radar
This website supplements @NashSevereWx on Twitter, 

which you can find here.