Current Radar

Clouds Increasing, Another Round of Showers (Storms?) Tonight
Sunny skies have quickly become cloudy skies as clouds continue to move into the area.
Satellite imagery shows clouds spreading our direction from the west.
Showers and thunderstorms have also already developed to our west and can be seen on the current radar above. These showers/thunderstorms will continue to move towards us through the remainder of the afternoon.
General timeline for the showers to reach our area appears to be in the early evening hours, likely (hopefully) after rush hour.
Latest run of the HRRR has scattered showers arriving around 6 and more showers sticking around through the evening into the overnight hours. Rain should exit by the early AM hours tomorrow.
While most of us may see a thunderstorm or two, a strong to severe thunderstorm can not be ruled out at this time either. Our local NWS had this to say about the severe potential in the afternoon discussion:
"In regards to strong to severe storm risks, some instability does move in to the mid state this evening and during the early overnight hours, however it is on the weak side attm. There is still plenty of shear aloft, and even though convection will be on the elevated side, some strong wind gusts and even some small hail can not be ruled out. The best shot at stronger storms should they develop looks to be around and south of I-40 and west of I-24 this evening."
The better severe weather dynamics does appear to be south of us, but we will still be keeping an eye on these showers through the evening. Be sure to follow us on Twitter @NashSevereWx for the most up to date information. 
Dry and Cooler
If you are planning on traveling before the New Year's weekend, or just need to be outside at all, Thursday and Friday look like great days to do so. Sunny skies will prevail both days and our temps will be a bit cooler following the cold front expected to pass through tonight.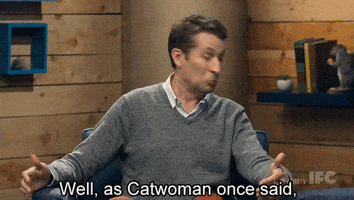 *Afternoon Update*
Just wanted to include a few lines on the gusty winds we may see on Thursday. With the passage of the cold front tonight, there will be a steep pressure gradient which in turn will cause our winds to be a bit gustier than usual. Most of us can expect to see winds in the 10-15 mph range with gusts up to 20 mph.
New Year's Eve and New Year's Day Both Look Wet
Unfortunately, models have continued to show what looks to be a washout for any New Year's Eve or New Year's Day plans.
Latest run of the GFS model below shows showers over our area throughout both days and even into the beginning of next week.
We still have time to wait on our short term models to come into range, but both the GFS and Euro have been showing these showers for some time now. The silver lining in this is that we are not expecting any severe weather or thunderstorms for now.
If you have plans for either day, I would go ahead and pack the umbrella. I would also start to make a rain plan if you haven't already.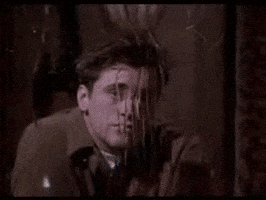 Sporting Events Breakdown – Music City Bowl and Titans Game Forecast
Music City Bowl – Friday @ 2:30
Good news for everyone going to the Music City Bowl this week; it looks like the game will be rain-free! Sunny skies with a light 5-10 mph breeze can be expected around game time. Temperatures will be in the mid 40s around kick-off, but don't forget about those wind chill temps associated with that light breeze (expect for it to feel more like the upper 30s).
Red – Temperature | Blue – Wind Chill | Green – Dew Point
While it may be a bit chillier than recent times, looks like great weather is in store!
Last Titans Game of the Season – Sunday @ 12:00
While the bowl game looks good, the Titans game on Sunday will likely be wet.
If you have plans to attend the last game of the season, go ahead and pack the poncho. Even for those with plans to get out earlier and tailgate, rain is expected through the entire day.
Temps by kickoff will be in the low 50s and stay there through the game.
Red – Temperature | Blue – Wind Chill | Green – Dew Point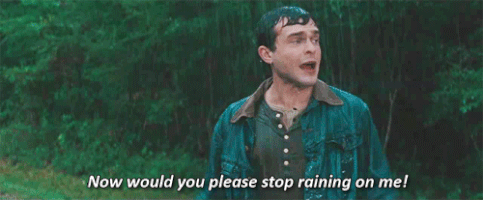 This website supplements @NashSevereWx on Twitter, 

which you can find here.