Today 73° • Mon 60°/70° •

Rain

• Tue↓ 50°s • Wed 33°/52° •

Rain

• Thu 42°/50°
Last Night's Rain is Gone
It is lifting north and east of us with the warm front.
Record Warm Christmas?
The record high temp for Christmas is 73° set in 1889, the year Coca-Cola was incorporated
This morning, a warm front has arrived from the south. South winds and breaks in the clouds should heat us up to 73°.
The circled areas have record highs forecast today:
Warm & Windy Day, then Wet Late Monday Night 
Gusty south winds and 70° tomorrow. Winds should gust below Wind Advisory criteria (under 30 MPH).
70° would not be a record for December 26. The record is 75° set all the way back in 2015.
Rain ETA is around midnight into the early hours of Tuesday morning. Both the Euro and GFS models agree. Even the NAM3 model (below) likes this midnight Monday night ETA:
I feel pretty good about this ETA. Rain should not ruin Monday outdoorsy stuff.
We may see a few thunderstorms — nothing severe — along with around 0.50″ of rain.
Goodbye Warmth. Rain Ending Tuesday Morning, Wind Shift = Much Colder
Tuesday will be one of those winter days where the temp is highest just after midnight (low 60°s), the temp falls through the morning, levels off around 52° during the day, then drops into the 40°s after dark.
Rest of the Week — More Rain
Wednesday Night. The Euro model predicts a LOT more rain for us Wednesday night. The GFS completely disagrees (it thinks the rain will be south of us). NWS-Nashville resolves this mixed signal by forecasting a chance of rain for us. FWIW, the NAM model is the average of the two — it says yeah we get rain, but not as much as the Euro thinks. This isn't a snow or storm event. Just more needed rain.
Weekend Rain. The Euro model predicts rain Sunday morning. The GFS brings it in earlier — on Saturday. Timing is therefore uncertain, but it's a good bit it will rain sometime this weekend. It's not time to Officially Worry about it, but a very wet New Year's Eve is possible.
When's It Gonna Snow/Storm?
Not anytime soon. The medium/long range models usually depict a snowstorm or a strong/severe storm event 2 weeks away. This morning's model runs have some snow 2 weekends from now, but I don't believe that and neither should you. These rarely actually happen.
Since 1980, we've only averaged 0.5″ of snow in December. January is our snowiest month, averaging 2.6″. February snowfall averages 2.3″, and March comes in at 0.9″. Yes, March is snowier than December.
Although we'll likely not get any snow in December, we're just getting started with the snow season.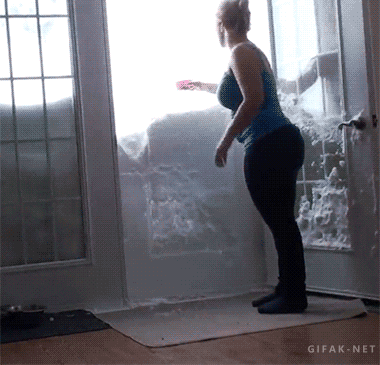 Current Radar