Drought Index Update
We have great news today as a new drought index was released this morning.
We have been downgraded from a severe drought to a moderate drought. We still are not in the clear of our drought issues, but we are making slow steps in the right direction.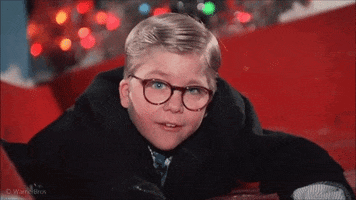 And So The Warm Up Begins
Tonight appears to be one of the last nights of overnight temperatures dropping below freezing for the next several days. By tomorrow we can say goodbye to those freezing temps at least until mid next week.
Winds still are blowing from the north today thanks to the front that passed through early this morning. By tomorrow morning you may notice the winds turning eastward before eventually becoming directed out of our south. Our temperature tomorrow will also reach the above average mark.
We will remain dry over the next 12 hours, but expect for clouds to increase through the day tomorrow in preparation for the rain that will be making its' way towards us.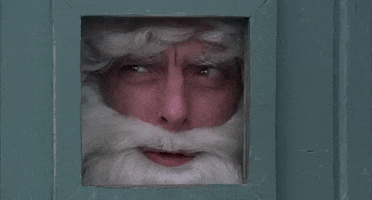 This Weekend Into Next Week…Looks Wet
Overall what to expect over the next several days
Essentially, we will be having two separate weather systems make their way across our area late Friday night through beginning of next week.
The first wave, so to speak, will be moving towards our area as we enter the afternoon hours on Friday.
The NAM model has most of the showers to our north, with a decent bit of showers reaching our area late Friday night (mostly after midnight), and lasting through the daytime on Saturday.
This loop runs from 9 AM on Friday through 6 PM on Saturday. There is no severe weather expected with this line of showers.
We do have a very small chance of showers Saturday night through Christmas morning. This chance appears to be precautionary in case showers hang around longer than they are expected. Nonetheless, Christmas Day does appear to be pretty gross.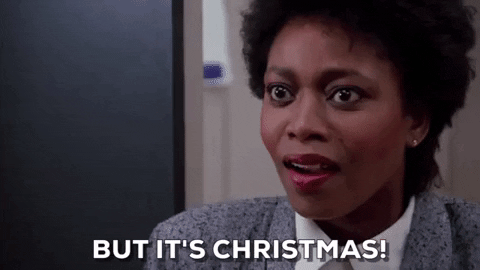 Mother Nature unfortunately seems to think Christmas should be warm and muggy.
Even if we do not see any showers, skies will be cloudy to begin the day. By the afternoon, clouds may begin to clear, which in turn may cause our high temperatures to reach the upper 60s, possibly even the 70° mark.
By Sunday night into Monday, expect to see another round of shower activity. A weak cold front will be pulled through the area bringing in some showers and possibly some non-severe thunderstorms with it. No widespread severe weather is expected at this time.
The GFS model above runs from 6 PM on Sunday through 6 AM on Wednesday. As you can see, Monday appears to be fairly wet. We could see a few showers hanging around into Tuesday, but right now that is still up in the air.
Temperatures Above Average
After today we can kiss our below average temperatures goodbye at least for now. Typically around this time of year, our max temperature normal is in the mid to upper 40s. Starting on Friday and continuing through at least the early part of next week, our temperatures will be well above these normals. Highs over the weekend will be in the very warm 60s possibly even reaching the low 70s.
Holiday travel forecast
The good news in all of this is that there is no severe weather expected with either of these shower systems. The bad news appears to be that those of you traveling on Christmas Eve or the day after Christmas will likely see some rain showers which could make holiday traffic a bit worse.
If you are driving over the weekend, just be sure to drive safe in case roads are slick from the rain.
How much rain will we see
Another bit of good news is that these showers will likely put another dent in our ongoing drought.
The quantitative precipitation forecast has most of us seeing around an inch to an inch and a half of rain when all is said and done.
Current Radar
This website supplements @NashSevereWx on Twitter, 

which you can find here.