Some Clouds & Some Sun To End The Work Week
Well today officially marks the beginning of astronomical winter! Today will also be the shortest day of the year, as our days will begin to increase in duration through the summer solstice.
Other than that, the remainder of the week will remain fairly quiet.
Temperatures will remain a little below average today and tomorrow with temps becoming right around average by Friday. The only thing that will really change over the next few days is the direction of our winds.
Expect for winds to be from our south today, then from our north again tomorrow, then for the winds to become out of our south once again on Friday as warm, moisture-filler air moves into our area in in preparation for our potentially rainy weekend ahead.
Weekend Looks Dreary and Possibly Wet
The one weekend where people typically like to see pleasant weather looks to be pretty gross if you ask me. Temperatures through the weekend will be above average for the time of year.
Late Friday night (after midnight) into Saturday appear to have the "better" chance of seeing showers, which is bad news for all of you last minute holiday travelers. The good news is that it will be warm (so NO icy roads or anything) AND we also are not expecting any severe weather, just some good ol' showers.
Christmas Day appears to be extremely Grinch-like for the time of year. Here is what NWS Nashville had to say about it in this morning's discussion:
"We continue to see the possibility for temps to hit 70 on Christmas Day if there are enough breaks in the cloud cover."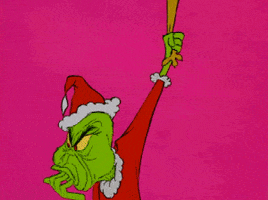 Right now, Christmas Day does appear to be cloudy and possibly wet. However, if those clouds do break, then we will warm rapidly.
Beyond That? Still Unsettled, Maybe Wet Too
The beginning of next week appears to follow the trend from this weekend with Monday and Tuesday potentially being wet. As we go further into the week, the models begin to diverge even farther apart. Models do hint at the return of a cold air mass, luckily not an arctic cold air mass at this point.
Current Radar
This website supplements @NashSevereWx on Twitter, 

which you can find here.