Surprise! Snow Flurries End Late Morning
Weather is an interesting phenomenon and interesting it was this morning. Just enough energy and available moisture have combined to produce a light dusting in middle Tennessee…all of this falling below the scope of radar where we would normally see it.
It's basically the same thing as looking for that leftover food in the fridge, you can't find it, and then your mom comes along and verifies that it's actually right in front of you. Pretty much the same thing.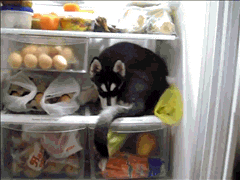 More clouds may hang around than initially anticipated, but temps are expected to rise above freezing around noon. Any snow accumulations will be very light but could keep travel hazardous for a couple more hours.
Relatively Quiet For a Few Days
High temperatures will gradually climb each day, with Thursday being the exception. Mostly sunny skies in the afternoons will help to warm us quite nicely.
High pressure over our area will eventually get shoved east towards Friday, when we start to see the beginnings of our next weather maker.
Early Christmas Forecast
It looks rainy. If you're looking for a white Christmas, this one isn't quite it. While breaks in the wet weather are expected, a few waves of rain between late Friday continuing through next week are anticipated.
We're also looking at 60s for highs on Christmas Day, with areas that see sun approaching 70°!
Current Radar
This website supplements @NashSevereWx on Twitter, 

which you can find here.