A Quick Drought Update
There is good news and bad news with today's drought index update. The good news is we did not get worse. The bad news is we did not get any better really. Both Davidson and Williamson Counties are included in the "severe drought" category once again.
Hopefully the rain this weekend will help us out.
We Will Not Go Above Freezing Tonight; Tomorrow Morning Frigid Too
Temperatures throughout the day today have stayed below the freezing mark. They will stay that way through the early morning hours tomorrow.
This particular model run shows through 10 AM tomorrow morning. As you can see, we stay in the blue region (below freezing temps) ALL day today and for at least part of the AM hours tomorrow.
These temperatures aren't including the wind, so our wind chill temps will be even colder (expected to be in the teens and possibly single digits).
Bundle up tomorrow morning my friends.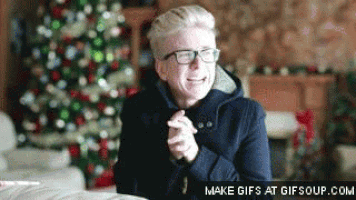 Meh Sunny Skies Tomorrow, Enter Rain Tomorrow Night, Showers Saturday
Tomorrow daytime is basically just a set up for what is to come tomorrow night and Saturday.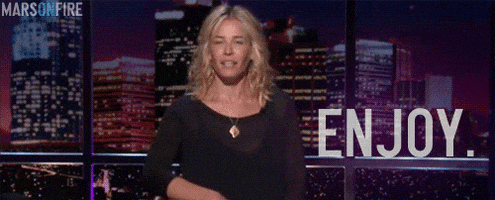 Another note to add about Friday and Saturday is that there will be about a 24 hour period where temps will just rise.
After our chilly start Friday morning, temps will continue to rise and rise and rise. Our warmest temperatures will be at the very end of the day (usually warmest temperatures occur sometime in the afternoon hours).
Don't let this graphic fool you, temperatures will fall VERY quickly overnight Saturday.
Now we move into our rain potential. Scattered showers will begin to move in as we enter the evening hours Friday.
NAM 4 (one of our short-term models) has begun to come into range and is agreeing so far with what the Euro and GFS have said for a few days now. This particular model only runs through early Sunday morning right now.
We can still very easily tell, Friday Night and Saturday daytime are going to be wet. I'd have the rain plan ready to go.
Here is a little extra tidbit; do not be surprised to see a few thunderstorms on Saturday or strong wind gusts.
Our local NWS had this to say this morning:
"A strong storm system will move across IL on Saturday with strong waa along with breezy southerly winds. In fact, wind advisory criteria may be eclipsed Friday night and into Saturday."
(waa stands for Warm Air Advection which is a fancy way of saying warmer temps are being brought into an area of colder temps)
So, do not be surprised if you get blown around a bit Friday night and Saturday. Sustained winds are expected to be around 15-20 mph and gusts up to 30 mph possible.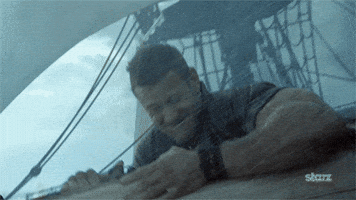 Okay it won't be as bad as that gif, but your umbrella may flip inside out because of the wind.
In addition to this, we currently are in the general thunderstorm outlook by the Storm Prediction Center. There is some talk of severe weather Saturday, but the better chances of that appear to be across Mississippi, Arkansas, and Louisiana.
Saturday Night Into Sunday: Rain, Wintry Mix, Cold
Now to the "fun" stuff. Saturday night folks.
Late Saturday Night could play out in may different ways and is dependent on 1) how cold it gets and how quickly 2) when the moisture will be here.
We are expected to have around a 30° drop in temperatures between Saturday and Sunday. This temperature drop will be associated with a cold front that will move swiftly through the area.
Depending when this cold front moves in, and how fast our temperatures drop, will play a huge role in the type of precipitation we see overnight Saturday into Sunday morning.
The bulk of moisture is expected to be moving into our area around the midnight hour.
Around this same time, temperatures will have begun to cool, but will likely still be above freezing. Depending how quickly the atmosphere above us will cool, at this time we would expect to see rain MAYBE some freezing rain.
As we move forward in time, our temperatures at the surface and temperatures aloft will continue to cool; however, our moisture source will continue to move to the east. Here is the uncertainty. We will get surface temperatures below freezing after the 3 AM hour Sunday morning. The question is, will we still have enough moisture present along with those cold surface temperatures to get some of the wintry mix.
The most likely scenario at this point is we could get some cross-over sleet and freezing rain overnight Saturday. The snow factor appears fairly unlikely, but we could get a few flurries to fall from the sky. Even if we get some wintry mix, the ground will be far too warm from Friday and Saturday for there to be any accumulation.
*Update from the afternoon discussion:
From @NWSNashville's afternoon forecast discussion about the wintry mix possibility early Sunday morning: pic.twitter.com/EU7X5OjsWg

— NashSevereWx (@NashSevereWx) December 15, 2016
NAM has now come into range,and with the models agreeing more, this is why the discussion was phrased the way that it was.
We will continue to keep an eye on the models, but the discussion above paints the picture that we could get some wintry mix (however, we are not expecting a lot if we get any at all).
When It Is All Over…
Our quantitative precipitation forecast has us seeing around 1.5 inches by Sunday morning. Some areas could get more, some areas could get less. This rain luckily should help out with our current drought
Current Radar
This website supplements @NashSevereWx on Twitter, 

which you can find here.