High Pressure and a Cold Front
The next few days will be rain-free and particularly chilly from tonight through Friday morning.
We currently have a series of high pressures set up to our west, as shown below.
High pressures have a clockwise circulation around them, so since they are to our west, these high pressures are causing for our winds to be from the North and thus bringing in cooler air.
By morning tomorrow, that high pressure will have migrated even closer to our area. We will also experience a cold front moving through overnight, bringing in even colder temperatures tonight, tomorrow, and tomorrow night.
The high pressure will still lie to our West, so our winds will still be out of the North.
These winds out of the north along with this cold front will likely cause us not see temperatures above freezing from this evening through Friday morning. That's a solid 24 hours of temperatures below the freezing mark. Those values aren't including our wind chill, which is expected to be in the low teens Thursday and Friday mornings. Below freezing temps will be short lived. The aforementioned high pressure will continue to drift to the east and will move past us by Friday.
With the high pressure now to our east, winds will turn and flow out of our southeast, bringing in warmer air and moisture.
Another Cold Front, Showers, Snow Potential?
Pack rain gear this weekend.
GFS and Euro models agree that this doesn't appear to be a "couple of hours of rain" event.
Both models have been showing the precipitation starting sometime Friday evening (probably overnight) and continuing through at least part of the day Sunday.
Here is the latest run of the GFS model:
There are several things to note for this upcoming weekend.
1. Rain late Friday night into Saturday 
Overnight Friday temperatures will be in the 40s. The high on Saturday is forecast to be in the 60s. It will be way too warm for snow during this time.
This looks like another 1″ rain event on Saturday.
2. A massive cold front arrives Saturday evening
The easiest way to show where the cold front will be is to look at the temperatures.
You can see from the image above the well-defined line of cold temperatures vs warmer temperatures. Saturday night and when the cold front will pass through will play a big role in the "will we see any wintry mix" potential.
3. Sunday's chance of a wintry mix 
As depicted in the GFS model, there very well could be a time where our rain could turn into a few flurries or wintry mix. There is a lot of uncertainty around this. With highs being in the 60s Saturday, a lot of our potential wintry mix will depend on how quickly temperatures cool following the cold front and when the cold front will arrive.
The "better" potential appears to be early Sunday rather than Saturday night, but like I said, it is all going to depend greatly on how fast the temperatures cool.
Accumuluation appears very unlikely.
4. Today is Wednesday. This is a Friday night through Sunday morning event. Still a lot of time for the models to change.
As always, model runs this far out should be taken with a grain of salt. Will we see some type of precipitation this weekend? More than likely yes, but the snow potential is a topic that can be highly debated right now.
In conclusion, this is an event that needs to be monitored into this weekend. There does appear to be some time where there could be some freezing temperature interactions with precipitation, thus potentially leading to wintry mix.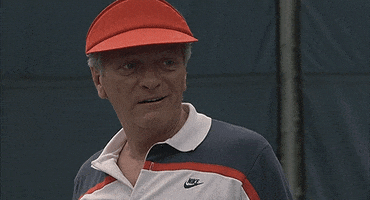 We will continue to keep an eye on the models and relay any information we see to you.
This website supplements @NashSevereWx on Twitter, 

which you can find here.