You may need to let this page load. Lots of stuff in it.
Exceptionally Cold Temperatures All Day Thursday & Most of Friday
20° Thursday morning, with winds to 11 MPH, driving wind chills into single digits at times.
We'll stay below freezing the rest of the day. High only 30°.
Blame those north winds from an arctic front.
Flip the Script Friday Afternoon: Rain and Warmth Arrive by Friday Night
By mid-morning Friday, north winds will turn east, then south, and begin to hose in warmer temps (high 46°) and substantial moisture.
The rain should be here sometime Friday night.
Warmer with Rain & Wind Saturday
From NWS-Nashville:
Latest models show gusty south winds near wind advisory criteria ushering highs in the 60s to possibly low 70s on Saturday, which while not record-breaking will be quite a shock to the system for most people after the chilly temperatures in the 10s/20s on Friday morning.
For Saturday, the European model shows wind gusts over 40 MPH with between 0.5″ and 1.2″ of rain falling. Much of this will be scattered rain during the day.
We're going from very dry to very moist in a matter of 24 hours, a 50° (!!!!) rise in dewpoint.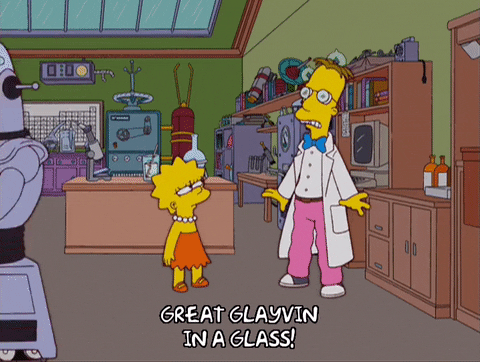 Most of the rain will fall Saturday night as another arctic cold front sweeps through.
Another Arctic Front Saturday Night:
1.  Storm Concerns Saturday Night
Check out the front.
So, ahead of that front — on Saturday night — most of the rain will fall.
Storms are also possible. From NWS-Nashville:
Some storms could be strong to possibly severe given the favorable cool season CAPE/shear combo, with damaging winds and locally heavy rainfall the primary concerns.
Tornadoes aren't a worry right now for reasons you probably don't care about if you score normal on the Nerd Meter, but "tornado" was worth mentioning today so it's something for us to watch. Again, from NWS-Nashville:
Tornado threat appears minimal attm as parallel shear vectors and arctic boundary force a linear storm mode with storms focused along and behind the front.
("attm" means "at the moment." If you want to discuss the other storm dynamics in play, tweet at us and we will get some coffee to discuss.)
2. Wintry Mix Chances Sunday
I'll just say it here: these chances are low.  Embrace Uncertainty before reading the below quotes from @NWSNashville's excellent forecast discussion written this afternoon. If you are unable to handle nuance and uncertainty, stop reading, open up your crap app for some clip art and one-liners, and prepare to be misled.
Forecast becomes increasingly complicated around/after midnight Saturday night into Sunday morning as arctic airmass rapidly rushes in behind the front, leading to potential for a wintry mix.
Note the phrases "increasingly complicated" and "potential."
12Z Bufkit soundings indicate rain may transition to light freezing rain and/or light sleet before possibly ending as a bit of snow from northwest to southeast across the area.
Keep in mind NWS-Nashville forecasts for all of Middle Tennessee. So the northwest to southeast means a wintry mix may occur from I-24 near Clarksville toward Nashville and Murfreesboro. The "12z Bufkit soundings" refers to software which provides expected atmospheric conditions from the surface all the way up the atmosphere.
However, considerable uncertainty remains with this scenario as bulk
of QPF will be moving out of the area as the coldest air arrives, while the atmosphere also dries out aloft in the favored snow growth region.
Translation: as the snow/wintry mix-friendly temperature profiles arrive at the surface and aloft, the rain may be escaping. Meaning, the "cold enough" temperatures and rain may not arrive at the same time, which is obviously what you need for wintry shenanigans. If I had to bet, I'd bet this is what happens.
At this distant range in the forecast,

most likely scenario appears to be a few hours of light FZRA/IP with minimal accumulations on elevated surfaces due to the warmth and considerable rainfall from Saturday.

A few important points should be emphasized.

First, "at this distant range in the forecast." Temporal (time) and spatial (space) resolution in the models is too broad at the moment; the real snow dynamics occur in smaller areas and change more rapidly than can be detected in the medium-range models. This will change as we get closer to Saturday and the higher resolution models come in range of the event.
Second, FZRA means freezing rain (rain falls, hits the surface, then freezes). IP means ice pellets (rain freezes to ice and goes pitter patter on your window).
Third, note the impacts of this. If it happens, a BIG IF, then it's a mailbox freezer, garden gnomes should worry, and maybe a slick overpass or two (especially in Joelton and 840 near Fairview). No real travel impacts will be expected because the previous day, it will have been 60°+.
Future model runs should hopefully nail down the timing differences and subsequent potential for any wintry precip accumulations.
More tomorrow, y'all.