Rain Tonight
Rain is coming in from the west.
Expect it to start as off and on, light showers tonight.
After midnight, it should turn steady, and a little heavy. The HRRR model's simulated future radar illustrates:
HRRR model thinks we will see just under 1″. NWS-Nashville forecasts 0.65."
The Storm Prediction Center says thunderstorms are possible overnight.
Any thunderstorms would be weak, and not worth waking up for.
Rain should end around the beginning of rush hour; however, early morning bus riders should check the radar in the morning to see if an umbrella is needed.
Temps overnight will stay in the upper 40°s. Warm, south winds continue.
Boring Monday-Thursday
Sunday-Monday-Tuesday will be the warmest days. By Wednesday, north winds will knock the temps back down.
Rain/Storm System Expected Saturday
Forecast Confidence: Low. It is too far away, and the models do not really agree on much, other than that something's coming.
What's Possible:  Reading the forecast grids, everything's on the table: snow to start on Friday, changing to rain, then heavier rain Saturday with thunderstorms mixed in, then maybe some snow late Saturday night — Sunday.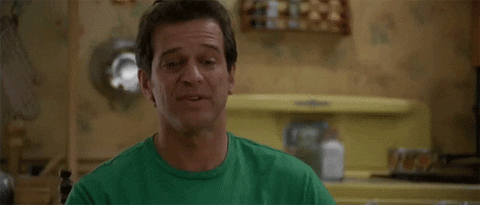 If you believe in the snow-rain-storms-snow fairy, you must not have been through too many winters here. Think of the snow as the gross vegetable on the table you're not going to eat. This is mainly a rain/wind event Saturday.
That snow chance Friday is better on the plateau than it is for us, and even up there, it's not much of a chance. The snow chance late Saturday night/early Sunday morning is also very iffy — even if it happened, the ground would be relatively warm/wet and would limit/eliminate accumulation. Don't think of this as a snow chance. Think of this as a Saturday rain event.
The Euro model thinks it will be a pretty big rain event: over 1″, arriving PM Saturday. The Euro model also advertises some instability with the system, so, yeah, maybe a few thunderstorms. Saturday looks like a mess.
Current Radar