Current Radar
Colder Temps on the Way
Afternoon continues to be pleasant with temps reaching the mid 40s.
A cold front is set to pass through tonight and behind it, very very cold temperatures (more on the meh rain/snow chances later). To end the work week, we will finally be seeing those winter-like temperatures. We could even drop into the teens for the first time this year on Friday night.
Needless to say, if you have any early morning plans or evening plans to end the week, you will need to bundle up as you head out the door and have the heat ready when you return.
Precipitation Chances Tonight?
We still have a very small chance to see some showers with the possibility of a few flurries mixing in, but the chance continues to look very slim.
HRRR shows absolutely nothing on the last run. NAM 4 has a few showers around the area.
If you see rain tonight, congratulations! You won the rain lottery! For the rest of us, probably will just have clouds with no precipitation.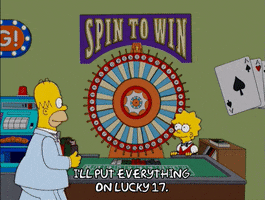 Another Frontal Passage Sunday? Rain?
Looks like we could see another frontal passage by the start of next week, this time along with some rain.
Per usual, models are not 100% the same as how the the rain chances will play out.
The GFS loop below shows showers probably on Sunday, but gone by Monday.
Latest run of the Euro has showers around the same time on Sunday, but keeping showers around into Monday and Monday night.
We have a few more days to see how the models decide to handle this, and also how our short-term models feel about this (NAM and HRRR).
The Titans have a home game this weekend at noon. Model guidance this far out is hard to trust because they like to go back and forth on the rain. If you have plans to go to the game, just note that it could be wet, so you may want to find the poncho. We will be sure to keep you updated the rest of the week on these rain chances.
Beyond That? More Fronts
Tis the season for fronts. There is mention that we could see yet another frontal passage by mid next week.
Model guidance this far out is even shakier, but Mother Nature appears to be shooting several rain chances our way which is good news in getting us out of our drought hole we dug throughout the fall.
This website supplements @NashSevereWx on Twitter, 

which you can find here.