Current Radar
Rain Moving in Tonight, Staying Through Tomorrow Morning
Rain has stayed clear of us so far today, but into tonight, we will begin to see those showers pushing into our area.
We could begin to see spotty showers by this afternoon, but we think the majority will hold off until the early evening hours.
This is how the HRRR thinks today and into tonight will play out. This particular run currently extends through 8 AM Tuesday.
We could get a few rumbles of thunder overnight, but we are not expecting any severe weather.
Expect for your AM commute tomorrow to be wet. Showers will likely stick around into the early AM hours. We could get some off and on showers through the remainder of the morning Tuesday. Showers should be out of our area by the early afternoon.
24 Hr Rain Free Block
After our showers Tuesday morning, the rest of our Tuesday, Tuesday Night, and daytime on Wednesday appear to be rain free. If you have anything to do outside, Wednesday appears to be your best day to do so since our high temps will still be in the upper 40s.
Slight Chance of Rain Returning. "S" Word is Gone
***Afternoon Update***
GFS and Euro now both show us not getting anything on Wednesday night into Thursday morning now. This is the most they have agreed on this scenario.
So the new short and sweet answer is just rain…if that.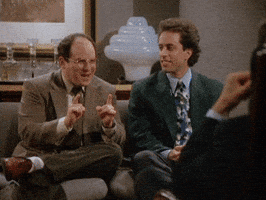 If the models decide to do a 180, or we see any other type of guidance about Wednesday night, we will let you know.
Extreme Cool Down Thursday and Friday
Regardless if we get rain Wednesday night, we will see a cold front move through the area, bringing much colder temperatures with it.
Friday morning will be one of those mornings to completely bundle up.
Through the entire day, it is going to be cold. The image below shows you what the forecast temperature (red line) and forecast wind chill (blue line) is expected to be.
Will the temperatures be exactly that value at that time? Probably not, but look at the overall trend in the temperature and wind chill on Friday.
From 5AM to 9 AM when most of us will be leaving the house in the AM, temps will be in the 20s with wind chill in the teens to low 20s. The high for Friday as of right now is 33°.
If you haven't already pulled out the winter gear, you are going to need it Friday to stay warm. This website supplements @NashSevereWx on Twitter, 

which you can find here.