A few light showers possible tonight
HRRR model illustrates a little light rain it thinks will come in later tonight:
That's not much. We agree.
Fog Overnight
Light winds and plenty of moisture will cause fog to form in spots, in all the usual places.
Monday Night Rain, A Few Weak Thunderstorms
This rainmaker should show up some time Monday night.
If that L goes north of us, we'll get more rain and maybe a few innocent thunderstorms overnight. If it goes south of us, less rain, and probably no storms. Nothing strong or severe.
Rainfall totals will depend on where that L goes. A half-inch to up to 1 inch is possible. NWS predicts about 0.75″ for us. My guess is on the low side.
Rain should be heaviest in the early morning hours Tuesday. Most of it should be gone after lunch Tuesday.
Temps Dropping Tuesday
When that L moves E of us, it will cause the winds to turn and start blowing cold from the north.
This means it will probably be warmer early Tuesday morning than Tuesday afternoon. Or, at least, it will be close. That afternoon warm-up isn't going to happen.
Thursday S

no

w update — meh
This morning, we wrote that the two main weather models used to make these forecasts, the GFS (American) and the European (ECMWF), predict meaningfully different things regarding snow potential. Those differences remain today.
The GFS model still thinks the precipitation will arrive 6 to 12 hours before the Euro. The GFS also expects less precip than the Euro.
If you blended the two, you would conclude that the best chance for precipitation would be early Thursday morning. If that happens, there may be a rain/snow mix for those areas north of I-40, with elevated areas seeing a brief switch over to all snow just before dawn Thursday. Before you party/panic, realize this solution is favored by neither model. In forecasting, when so confronted with this, we do better to seek consensus.
So let's look a little closer. The 12z run of the GFS has a brief rain/snow mix in the afternoon:
Note this would be "flakes in the air," not accumulating slippery stuff.
And of course the very next run of the GFS model is bone dry.
The Euro model predicts an impressive rain event, but once the freezing air arrives, all the rain will have escaped far off to the east and will shut us out of any chance of wintry weather. My gut says this is the most likely result.
But I don't really know.
The answer to "will it or won't it snow Thursday?" is not binary, meaning, it's not a "yes" or "no" answer. It is not known, and believe me, I wish it was. However, if you want a binary answer, or if you can't handle nuance, or you can't read more than 140 characters, or if you just prefer someone lying to you about the certainty of something simply for the sake of getting that "yes" or "no" answer, then by all means, consult a Magic 8 Ball, or a crap app. It'll tell you.
The Real Story: Very Cold Air Friday Morning…Will Roads Be Wet?
Once that Thursday system passes by, it's going to be very cold. As in: colder that it's been in a long time.
Any wet roads where the water has not run off from Thursday's rain will freeze/black ice. Temps should drop below freezing after dark Thursday night and should stay below freezing at least until noon Friday.
NWS-Nashville has officially forecast 22° for Nashville in 19° for Franklin as the low; you can expect lows in the teens …. especially in outlying areas. Wind chills early Friday morning may dip below the teens.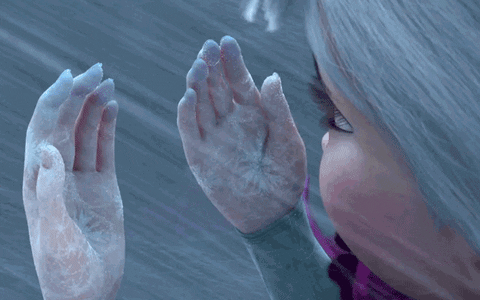 The high should be just above freezing Friday afternoon.
The Weekend Guess — Saturday Night/Sunday Snow?
Take the uncertainty regarding Thursday and double it.
Precipitation is expected at some point during the weekend. The models aren't exactly sure when, where, and some are wondering if it will rain at all. Probably Sunday.
Below freezing temperatures are expected overnight Saturday into Sunday morning. NWS-Nashville is calling for a "chance" of wintry stuff overnight Saturday, which is reasonable, because it is possible that precip will arrive in the early morning hours.
The models are having a horrible time figuring it all out. Mostly, it looks like a Sunday rain event to me. But, this is why we call the section "The Weekend Guess."

Current Radar