Almost a Blerg Today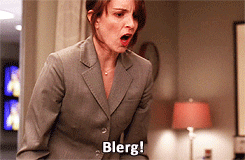 "Blerg" means it's under 40° and raining, not snowing. This is not an official weather definition. We made it up.
Today is "almost" a blerg because the rain is mostly south and east of us, where it is expected to remain most of the day. Don't be surprised if you get a shower/sprinkle or two, but don't expect any real rain during the day.
A few light showers should sneak in after dark. The HRRR model illustrates:
Temps will rise over 40°, with a high 49°. So, look for an overcast day, a little wet, a little rain, but not quite a Blerg.
More Rain, Maybe a Little Thunder, Monday Night Into Tuesday
Monday night, all this rain down in Louisiana and Mississippi will move in here:
The rain should start sometime after dark Monday and end before/around lunch Tuesday.
Early Tuesday morning the center of this storm should pass over or very close to us. Therefore, expect another good soaking rain.
The exact track of that L will determine whether we get thunderstorms with this Monday night. If that low goes north of us (which is what the Euro model thinks), we should see weak thunderstorms. If it goes south of us (like the GFS model says — see above), then expect only rain.
Currently there is no severe weather concern with this system. Just rain. We may see as much as 1″, but probably less. No flooding concerns with this system.
"Thursday is when things get a little interesting."
That's how NWS-Nashville led off this morning's forecast discussion about snow potential. "Interesting" to a meteorologist is a nice way of saying there is no clear answer here.
There are two major forecast models, the GFS (American) model and the more highly regarded European (ECMWF) model.
It's like asking two people to answer a question, and it's possible neither know the answer.
The GFS Model Is Not Impressed
Yesterday's run of the GFS model was showing a few flakes flying around Middle Tennessee on Thursday, but mostly east of us on the plateau. This morning's runs are now even drier and colder; if it is correct, we will see some rain late Wednesday night and, as NWS-Nashville wrote, "maybe some flurries after the cold front moves through Thursday night."
It appears, though, those flurries would be flying over the plateau:
But, don't rely just on one model.
The European Model
This model delivers everything later than the GFS, has more rain, and is warmer. It has another soaking rain moving through Thursday afternoon, with the freezing temps at the surface arriving after the rain leaves — which is how most of our snow chances fail. The cold air chases the precip, but never quite catches up.
It's possible we will see flakes fly — temps aloft could be cold enough to produce a wintry mix, but when the mix gets to the ground, it melts because surface temps are above freezing. We are not impressed, and we do not think there will be accumulating snow. That said, the models meaningfully differ, so stay tuned, we don't exactly know how this is going to pan out.
The Real Story: Very Cold Air Friday Morning
One thing the models agree on: when we wake up Friday morning, it's going to be very cold. Any wet roads where the water has not run off from Thursday's rain will freeze/black ice.
NWS-Nashville has officially forecast 20° as the low; you can expect lows in the teens especially in outlying areas. Euro model has a wind chill of 11° Friday morning.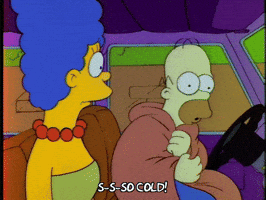 The high should be just above freezing.
The Weekend Guess — More Snow Chances?
Maybe. Like on Thursday, the models differ. The GFS drives in a bunch of cold air and gives us a chance of a rain/snow mix Saturday night. The Euro thinks it'll be a cold rain — yep, a Blerg.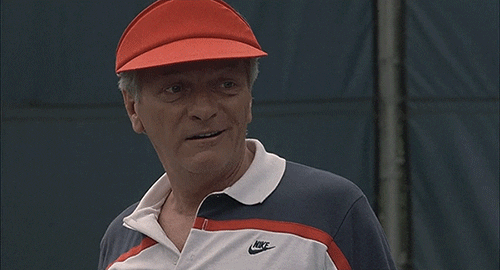 We will.
Current Radar