Quiet Sunday
South winds will blow slowly, gradually increasing as we get into tonight. Sunny today, high 60°, and dry, with dewpoints in the upper 20°s.
Big changes arrive Monday. There is a lot of meteorology to talk about (low pressures, wind gradients, instability/CAPE, shear, QPF, etc.), but I'm going to leave most of that out because I don't want to drown out the message.
Rainy Monday
Rain arrives sometime Monday. We may see some light and scattered showers in the morning. After that, a much heavier rain (with questionable storm potential, see below) arrives.
ETAs for the heavier rain (and storm potential), by model:
GFS: 3 PM
EURO: 3 PM or so.
NAM: 6 PM
NAM4: 7-8 PM
How Much? This will be the heaviest rain we have seen in months.
Our last big rainfall was September 17 to 18th, when we got 1.33″. We're forecast to get that much Monday.
The Euro model has 1.3″, with some areas getting more.  The GFS, below, generally agrees with the Euro:
I have to mention one run of the NAM4 model was showing only 0.5″, so I suppose there is some bust potential for a 1″+ rain on Monday. Most models have us over 1″.
Officially, our NWS is going with 1.19″ in Nashville and 1.26″ in Franklin.
Stormy Monday
We do not expect thunderstorms in the morning. It's the arrival of a squall line that has potential to cause problems. We expect it to arrive sometime after dark. We aren't exactly sure when, but we will have a better idea about this tonight and tomorrow morning.
Here's the NAM4 model's view of it:
This system has strong storm dynamics. "Forcing" is there to kick things off and make the squall line.
The winds aloft, measured in shear or "helicity," will be strong, even exceptionally strong. Helicity measures the amount of "spin" in the atmosphere to support the rotation that makes severe thunderstorms, and, if other conditions are right, tornadoes. Check out how high helicity is on the GFS model Monday night at 6 PM:
The reason we are not freaking out about is because of missing of moisture and instability, measured in "CAPE" (Convective Available Potential Energy).
At the same time we will have very high helicity, the CAPE is barely even visible. You may have a hard time seeing it, so I outlined it:
That's about 100 j/kg of CAPE. It's just not enough to make a big, bad storm.
HOWEVER, what if the models are wrong? What if CAPE is 300 j/kg? In those cases, and when other things align, we've had severe weather, even tornadoes. To be very clear, I do not think we will have any severe weather. There's not enough CAPE. Some models show an inversion aloft. And the helicity is probably too strong even if we get more CAPE than expected — if you lift up a thin parcel of air and try and make a tornado with it, that helicity is so strong it would probably just shear the top of it smooth off, rather than spin it.
So, we will be watching the CAPE tomorrow. One key element of CAPE is the dewpoint. Right now, the predicted dewpoint is 56°.
If that dewpoint starts creeping toward 60° tomorrow afternoon, our concern will increase.
So, my concern level is low. There are other reasons to discount a storm threat, but we won't go into those. Just know that the helicity — rotation or spin the further up you go in the atmosphere — will be high, and there will be some rain around, so we will need to watch this tomorrow very closely. My gut says it'll just be rainy and really windy, but stay tuned. If my gut is wrong, it'll get messy around here.
Wendy Monday
@WendyMonday has tweeted to @NashSevereWx for years, so every time we're going to get a Wind Advisory on a Monday….we say it's a Wend….so yeah, you get it.
Monday will be Wendy Monday for sure. NWS has already said it will issue a Wind Advisory.
20-30 MPH sustained winds, gusting to 40 MPH. For those of you who live at a higher elevation, expect 40-50 MPH winds.
Use today to secure any inflatables or stuff that can be blown around.
Also, if you're out in the rain, wear rain-tolerant shoes, and a rain jacket, because the wind will destroy your umbrella if you aren't careful.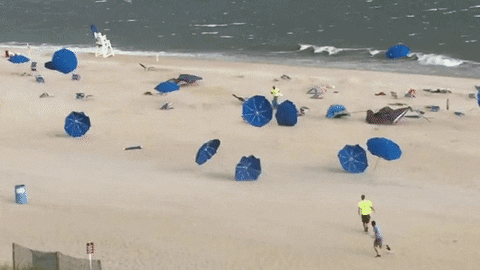 Also, secure your God's Frisbee.
Tuesday: Dry and Mostly Sunny
That's all I have to say about that.
More Rain Wednesday
This is running long, so I'll leave you to read the excellent forecast discussion from NWS-Nashville this morning:
It`s this second wave [Wednesday] that could bring another 1 to 2+ inches of rainfall to our southern and eastern counties. All totaled, between Monday`s and Wednesday`s rain, all of Middle Tennessee could see 2 to 3 inches, with some higher totals for those southern and eastern counties -- all of which need it, desperately. What we will have to watch closely is any of it piling up in a short period of time. The ground is so hard and dry, run-off from this heavy rainfall could create some flooding issues, so please keep this in mind.
Total Rainfall Estimates Monday – Friday Morning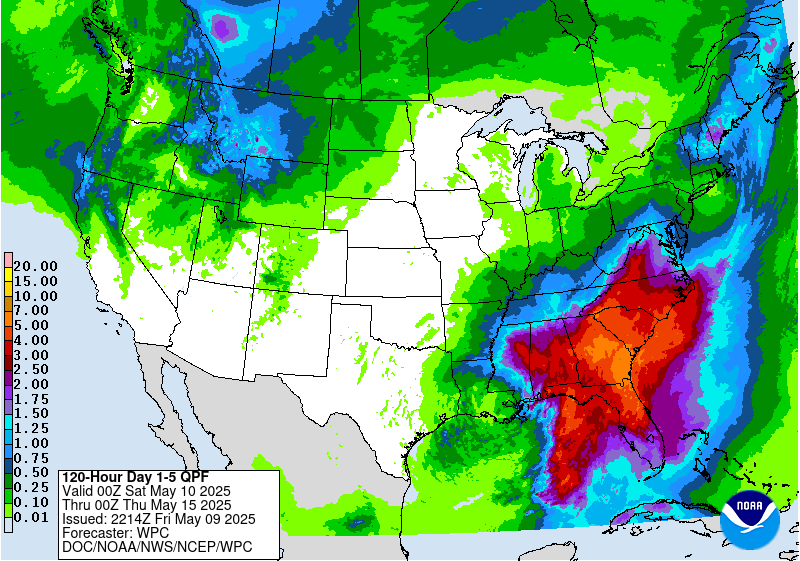 This is hitting the areas that are the most drought-stricken.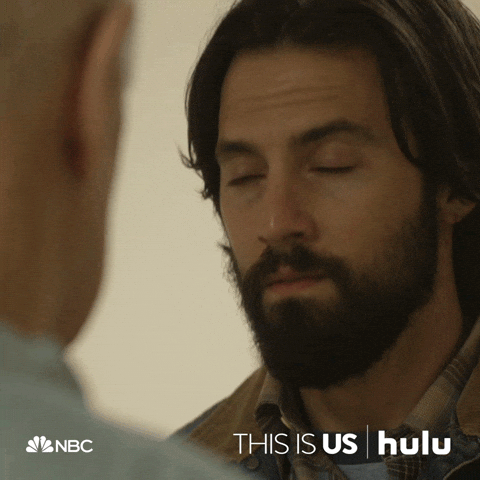 Next Weekend Guess
Colder, dry. Lows in the low 30°s, highs in the low 50°s.
Current Radar
This website supplements @NashSevereWx on Twitter,

which you can find here.