Happy Thanksgiving! Here's a PSA:
As you sit around a table with your family today, remember: observe any Airing of Grievances on Festivus, not Thanksgiving.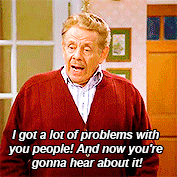 Save it for December 23. Save it for Festivus, you guys.
Boring Weather Today, Friday, Saturday, and Sunday
Clouds today, maybe some fog very early Friday morning. I would not be surprised to some pre-dawn fog early Saturday because temps will be 37° and dewpoints 34°. This is a 3° dewpoint depression — look for those when looking for foggy conditions. I mention that only because it's hunting season.
Mid 30°s Saturday morning will turn into near/below freezing temps before dawn Sunday morning. NWS won't issue more Freeze Warnings for the rest of the winter, so you're on your own.
The Big Story: A Dynamic, Windy, Rainy System Monday & Tuesday
Let's make it rain. All images from the GFS model run this morning.
Step 1: Saturday's north winds will blow in dry air. We can't do anything with that. Sunday, we switch those to south winds, which blow in moist air.
That's not exactly a juicy atmosphere, but it's not dry. The Dry Air Monster cannot survive in it. He won't be around to eat our rain like he did yesterday.
Our atmosphere is very dry, both at the surface and aloft. System to the west toting its own moisture, but our D.A.M. will eat much of it. pic.twitter.com/ONAFNltNfY

— NashSevereWx (@NashSevereWx) November 23, 2016
Step 2: How about a strong (991 mb) low pressure center passing to our northwest by mid-day Tuesday? Check.
So, those are two main — but not the only two — ingredients we need for active weather. I will now stop nerding and start translating.
Windy Monday & Tuesday
We think 20+ MPH sustained winds, perhaps gusting over 30+. This will depend on the exact track of the low. Some of the models yesterday were going crazy with wind speeds. The GFS had winds at 5,000 feet moving around 60knots, which is crazy high and unlikely to happen, but even close to that is a lot of wind. We may need a Wind Advisory Monday and/or Tuesday.
Rain. Yes. Rain. Maybe Even Lots of Rain
There's still uncertainty about how everything will shake out. It's pretty complicated.
When? Right now I don't think we will see much Monday. West Tennessee will see some maybe Monday night, but I don't think it will get to us until Tuesday, probably in the morning. ETA is very uncertain.
How Much? Check out the uncertainty in the GFS model.
First, the 0z run of the GFS model this morning really screws us out of the rain with a point-three, but that would be three times the amount of rain we've seen from each of our past 2 events.
Then there is the most recent, but less reliable, run of the GFS — we hit jackpot between 1.2″ and 1.8″:
So, no real clear answer from the GFS, which has been going back and forth like this for a few days.
The Euro model, which we aren't allowed to show you, is encouraging. It has 1″+ of rain, pretty consistently.
Our NWS thinks 1″ to 2″ total.
The Weather Prediction Center has us in the 1.25″ to 1.50″ category:
Thunderstorms or Severe Weather? Certainly not Monday. But Tuesday? Probably not, but it's worth talking about.
Shear, both speed shear and winds turning with height, is very high, and we would be freaking out about it if there was going to be even a little convective available potential energy (CAPE). You can have severe thunderstorms and tornadoes in low CAPE, high shear environments, but you can't if there is no CAPE, and we don't think there will be any CAPE on Tuesday when the best storm dynamics arrive. However, a few model runs have suggested we'll see around 200-300 j/kg CAPE (for example, this is what the 12z Euro said yesterday), possibly in response to a secondary low pressure center it thinks will form along the front. We usually want around 500 j/kg CAPE to start worrying. Note, however, the GFS does not have any CAPE at all, except for one model run yesterday where there was 3 j/kg, and the Euro runs also have shown no CAPE.
Our NWS is not alarmed:
Models continue to show relatively weak CAPEs for Tuesday. However, with a howling low level jet of 50+ kts, we`ll have to keep an eye on things for next Tuesday just in case our atmospheric instability and thunderstorm chance increases.
The Storm Prediction Center put it succinctly:
We'll be watching it.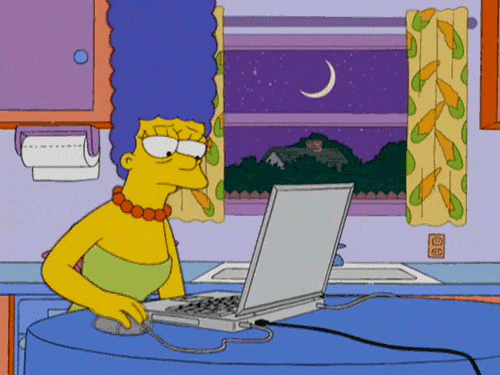 Current Radar
This website supplements @NashSevereWx on Twitter,

which you can find here.