We Will Still Freeze, But No More Freeze Warnings
Many areas hit the 20°s overnight. We'll warm rapidly today toward 50°, thanks to abundant sunshine.
Our local National Weather Service office only issues Freeze Watches and Freeze Warnings for the first few freezes of the fall. That doesn't mean it won't freeze again. They just don't want to overwarn you.
A WIDESRPEAD HARD FREEZE OCCURRED ACROSS THE MID-STATE THIS MORNING...WITH MANY LOCATIONS REPORTING 600 AM TEMPERATURES BETWEEN 23 AND 27 DEGREES. 

AS A RESULT OF THE WIDESPREAD NATURE OF THIS HARD FREEZE THE NATIONAL WEATHER SERVICE AT OLD HICKORY WILL DISCONTINUE ISSUING FREEZE WATCHES AND WARNINGS...AS WELL AS FROST 
ADVISORIES...UNTIL THE GROWING SEASON RESUMES NEXT SPRING. 
SOME OF THE FREEZING TEMPERATURES REPORTED THIS MORNING 

INCLUDE...

    ASHLAND CITY...26 DEGREES... 

  HENDERSONVILLE...27 DEGREES... 

        FAIRVIEW...23 DEGREES... 

        FRANKLIN...23 DEGREES...

ANOTHER HARD FREEZE IS FORECAST FOR TONIGHT...WITH TEMPERATURES EXPECTED TO BE EVEN A FEW DEGREES COLDER THAN THOSE EXPERIENCED THIS MORNING. A FEW SPOTS BY SUNRISE MONDAY MAY EVEN SEE LOWS IN 
THE UPPER TEENS. 

Expect sub-freezing pre-dawn mornings tomorrow (Monday, 25°, and Tuesday, 29°), with many backyards getting colder than that.
We're Still in a Drought
We remain in "severe drought." Of the 5 categories, this is the third one.
This is updated every Thursday. Do not expect the 0.11″ we got Friday night to do much/anything to the overall drought.
When Should I Drive to Grandma's?
We warm up Tuesday afternoon thanks to a south wind. After that, rain is expected Wednesday afternoon/evening.
This system appears similar to the one we saw Friday. Right now we think it will come into West Tennessee in the morning hours, swing into Middle Tennessee in the afternoon/evening, then into East Tennessee late Wednesday/overnight into Thursday.
We are not ruling out 0.50″ of rain, but on closer inspection, the Wednesday morning dewpoint should be 26°, rising only to 40° by noon. Much of the rain will be gobbled up aloft by the Dry Air Monster before it will fall to ground.
This seems about right to me:
GOES-R!!!
The launch of #GOESR as seen from my backyard 😍 pic.twitter.com/hr6sAoi5Mk

— DesiBAE aka Big Horchata (@sarcasticstyle) November 20, 2016
Launched last night, we'll start to see the benefit of it next year. High-res images every 30 seconds instead of just-OK images every 5 minutes, lightning mapper, and several other awesome things are on the way. It cost something like $11 billion.
Good luck GOES-R!! A live look at #GOESR as it heads off into space to start its mission. https://t.co/wEkZBRWnIj pic.twitter.com/PLVU4I10hw

— NOAA Satellites (@NOAASatellites) November 20, 2016
Guessing at Next Weekend & Beyond
Uneventful weekend. Upper 30°s in the morning, upper 50°s in the afternoon.
For November 29-30, the Euro model, which probably won't verify, so read further for amusement only, is cooking up a sub 1000 mb low in the ArkLaTex. That's a prime spot to make us some bad weather. If that low moves south of us, cold precip here, if north, storms may develop.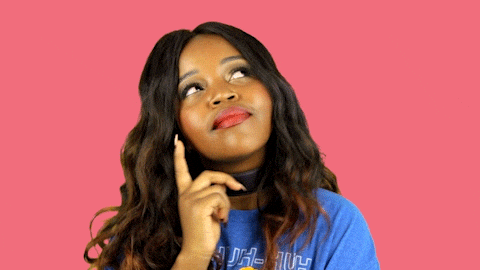 Current Radar
This website supplements @NashSevereWx on Twitter,

which you can find here.