Current Radar
Tonight: Clear Skies – 9 PM 61°
Another pleasant evening in store for Middle Tennessee. Temps will remain fairly warm after sunset sticking in the 60s until 11 PM tonight. You may still want a light jacket if you get cold easily before heading out the door.
Friday: Mostly Sunny, Clouds Increasing –
High 82°
High pressure will remain in control to at least start the day on Friday. Skies will begin to become a little more cloudy through the day as our cold front, expected to pass through Friday night, approaches. Winds are also expected to pick up through the day with winds blowing around 5 to 15 mph with gusts up to 25 mph.
Main story for the daytime tomorrow lies with our high temperatures. If we reach our forecast high temperature for tomorrow, that would BREAK yet again another high temperature record. The current record for 11/18 is 80° which occurred in 1985.
Mother Nature appears to want more high temperature records.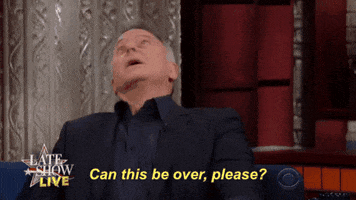 Friday Night: Cold Front, Probably Will Get at Least Some Rain
The day is finally approaching where we could finally get some semi-decent rainfall. Models have been trending for us to see probably a little less than what was originally expected, but still looks like we could see half an inch of rain.
So when to expect these showers?
Most models have been fairly consistent in the general timing of when we could see these showers.
NAM 4 likes the idea of showers arriving around the 8 PM to 9 PMish hour
GFS seems to think we may get the showers a little bit later, more in the late evening hours for the showers to arrive.
All in all, really early evening plans look to probably stay dry, but after 7 PM, it looks like we will become fair game for showers. We will continue to monitor the models through the next 24 hours to see if there are any timing shifts for tomorrow's showers.
The good news in all of this is that we won't have a whole lot of instability in our atmosphere. We could see a few isolated thunderstorms, but no severe weather is expected tomorrow night.
Extended Outlook: Sunshine Returns, Below Average Temps
After the passage of the cold front on Friday, we will be experiencing MUCH cooler temps with high temps in the low 50s through the weekend.
If you plan to head out to the Vandy game this weekend, or have any outdoor evening plans in general, you will probably want a decent size jacket before heading outside. For our Vandy fans, temps at kickoff (7 PM) are expected to be in the low 40s and drop into the 30s by 9 PM.
Saturday night and Sunday night if you have any plants that could be damaged by a hard freeze, you may want to cover them or bring them inside. Both of these nights temperatures are expected to go below the freezing mark. Since our first freeze is a little later than average, Mother Nature wants to give us double the freeze.
Drought Index Update: Severe Drought
It's Thursday so that means a new U.S.Drought Monitor Index has been released. Davidson and Williamson Counties are both under the severe drought category, with the "extreme drought" inching closer to Southern Williamson County.
This website supplements @NashSevereWx on Twitter, 

which you can find here.