Current Radar
Tonight: Freeze Warning Late Tonight Through Sunday 8 AM
Details from NWS Nashville on the recently issued Freeze Warning:
* TEMPERATURE...MANY AREAS WILL SEE OVERNIGHT LOW TEMPERATURES
 DROP TO THE UPPER 20S TO LOWER 30S.

* IMPACTS...SENSITIVE OUTDOOR VEGETATION MAY BE KILLED BY THE
 FREEZING TEMPERATURES AND AREAS OF FROST.

* GEOGRAPHIC AREA...THE WARNING INCLUDES AREAS OF THE MID STATE
 GENERALLY ALONG AND NORTH OF A LINE FROM FLATWOODS...IN PERRY
 COUNTY..TO TRACY CITY...IN GRUNDY COUNTY.

* TIMING...THE WARNING IS IN EFFECT FROM MIDNIGHT TONIGHT UNTIL
 SUNDAY MORNING AT 8 AM CST.
Essentially, if you have any plants outdoors that cannot survive in a hard freeze, you'll want to bring them inside or cover them up.
Climate data indicates the typical time for our first hard freeze is late October into early-mid November, so technically we're right on schedule.
What will assist in reaching these near or below freezing temps is clear skies overnight and something called "radiational cooling". Check it out:
Bundle up and add some blankets tonight!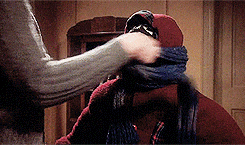 Sunday: Very Cold Start, Nice PM Temperature Rebound – 
Early 33°
High 64°
Temperatures will warm nicely through the afternoon with a potential for increased clouds, compared to today.
With the Titans game at noon, there is a minimal chance of a shower all because of a weak upper level low pressure system over the southeast U.S. When I say this chance is minuscule, it'll be like finding a needle in a haystack…or a kitten in this GIF: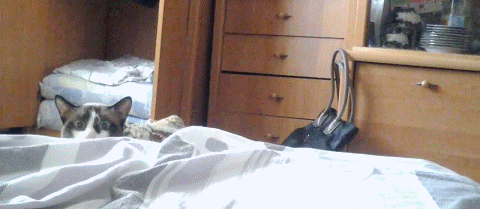 4KM NAM says ehh…not quite, but almost.
The main thing you'll need for Sunday's football game is a jacket and maybe sunscreen if you're fair-complected. Temps at kickoff are forecast to be near 60º. 
Extended Outlook:
Warmer seems to be the trend this week, followed by a potential weather-maker late week.
GFS (00z Saturday run, Hour 168)…this is still far out in dreamland, but could provide us with a solid rain chance by late Fri.-early Sat.
We need it, based on our severe drought shown below. Bring on the rain!
Drought Index: Moderate to Severe Drought
This website supplements @NashSevereWx on Twitter, 

which you can find here.