It Doesn't Have To Be Hot To Get Sunburned
A friend of mine — this was about two years ago — and I were watching our daughters in a soccer tournament. Not a cloud in the sky. I offered him sunscreen. He said "I don't need it, it's 40° outside." He regretted it the next day.
Expect plenty of sunshine this afternoon at Nissan Stadium (and everywhere else).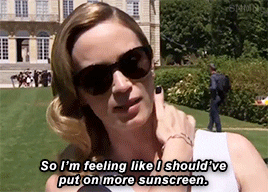 75° at Kickoff, 77° by the End of the Game
Expect SW winds around 9 MPH.
Wanted: Drought Relief
Our rainfall deficit is -1.68″ in October and -3.85″ for the year.
According to the Drought Monitor, we're solidly back in the "Abnormally Dry" category.
The crap app forecast looks like this:
Maybe there is rain hope Thursday. After all, there is a lightning bolt on a crap app! It must definitely rain! /sarcasm/
What it's not telling you is that with each model run, the Thursday system appears weaker.
This morning, NWS-Nashville wrote "I don't know if anybody will see any more than 0.25″ of precipitation from this system — and some will struggle to see 0.10″ — as this moisture-starved system passes through…."
The latest run of the GFS model (remember, it's just one run) illustrates this trend:
The previous run of the GFS model had 0.02″ of rain. The Euro similarly predicts equally pathetic rain totals.
Even if we get 0.25″, which looks unlikely, drought conditions will remain.
Current Radar
This website supplements @NashSevereWx on Twitter,

which you can find here.