Current Radar
Tonight: Slight Chance of Showers Thru Afternoon, Partly Cloudy Evening
We've been able to dodge the shower activity so far today. Still could get some small showers and thunderstorms to develop right over us, but expecting the majority to stay to our South.
Any showers that may develop this afternoon should dissipate as we head into the evening hours. Could get a cloud or two through the night. Temps will fall into the mid 70s overnight.
Tuesday: More Sunshine, More Heat – 
High 94°
Tuesday will look a lot like Monday with our temps reaching the mid 90s and our heat index values expected to reach 100°. Sunny skies should prevail through the entire day.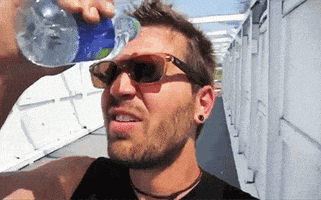 Extended Outlook: A Bit Drier/Cooler by the End of the Week
Wednesday will follow in the footsteps of Monday with temps staying in the 90s and our dew point temps sticking in the low 70s. Could get a small shower or two on Wednesday.
Thursday into our Labor Day Weekend, a front will be passing through dropping our temps back into the 80s and bringing our dew point temps back into a more comfortable low to mid 60s. This front will also bring in much drier air, which is great for any outdoor plans to end the week into the weekend!
Fire up the grill because it looks to be a great weekend!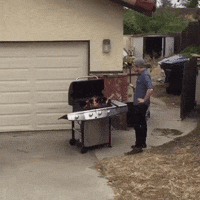 Tropics Update: 99L Becomes Tropical Depression Nine
For those interested in the tropics, here is the latest on 99L which has now become Tropical Depression Nine.
This system has max wind gusts of 35mph, but still remains very unorganized in the Gulf.
Current Satellite Imagery shows this "Depression" sitting just North of Cuba currently.
As you can tell, there is a lot of convection, but still appears very disorganized. Looks more like a convective blob right now.
Latest products from the National Hurricane Center (http://www.nhc.noaa.gov) shows the depression taking a sharp Eastward turn into Thursday, steering clear of our area more than likely.
With the aforementioned cool front that will push through on Thursday, we should not be impacted by this system in the Gulf. We will continue to closely monitor this system through the remainder of the week.
The National Weather Service in Nashville has also been keeping a close watch on this system. Starting tomorrow morning, they will launch special balloons at 6Z (1 AM) and 18Z (1 PM)  to monitor our atmospheric conditions. Even with the system appearing to stay to our Southeast, this will provide us with very useful information throughout the day (typically, there are 2 soundings each day, one at 6 AM and one at 6 PM; now there will be 4 soundings each day).
Allergy Report: 5-Day Pollen.com Forecast
Ragweed and grass pollen continue to strike in full force through the week. Continue to keep those tissues handy to get some relief.
This website supplements @NashSevereWx on Twitter, 

which you can find here.