Current Radar
Tonight: Partly Cloudy, Chance of Showers Lingers On
Through most of today, we have won the lottery of avoiding most of the pop-up shower activity. Showers have popped up throughout the region and are moving very slowly if at all. I'd keep an eye on these through the remainder of the afternoon and into the early evening hours.
Once showers and storms start firing off (which they have) there is no good way of knowing where the next one will be other than to watch the radar like a hawk.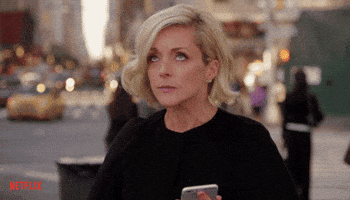 If you have plans for the remainder of the day, the safe bet is to always have an umbrella or a poncho so that you don't get soaked in case a shower pops up right over you.
The showers we have seen so far today are slow moving in nature which could lead to minor puddling of water on roadways. We could also see a few damaging wind gusts if storms develop a bit more and move into our area.
Continue to stick with us on Twitter @NashSevereWx for the latest and if showers/storms begin to pop-up over us.
Temps will stay rather warm through the night; dipping down to 89° by 7PM .
Friday: Heat Continues, Slight Chance of Showers Remain – 
Wake Up 74°
High 93°
Sunny start to the last day of the work week with temps staying hot and humid. As the day progresses, our chances of seeing some showers and thunderstorms could increase in association with a boundary that should be passing through the area. This boundary may just bring enough energy to fire off those showers and thunderstorms.
Your Friday night plans appear to be good since any showers we may see during the day should begin to fizzle out as we approach the evening hours.
Extended Outlook: Seasonal – Hot, Humid, Sunny, Maybe Some Showers
Our extended outlook seems to continue the trend that we have gotten ourselves back into with our temps staying fairly warm in the 90s, our dew point temps staying in the humid low 70s, and most days we will see mostly sunny skies with a few passing clouds.
Your weekend plans look to be good, just keep an umbrella or poncho handy in case Mother Nature decides to throw a shower or two our way.
Allergy Report: 5-Day Pollen.com Forecast
Editor's Note: Looking Long Term at the Tropics
So, there's this area of very disorganized weathermess on that orange X.
It doesn't have a suave name, and it's not even organized enough to get to the stage before it might get a name. It's only a disturbance. What's a disturbance? In tropical weather, a disturbance is not much. It goes from "disturbance" (no name — although we nerds refer to this particular disturbance as Invest 99L, no big deal), to "depression" (no name, time to start watching), to "tropical storm" (name – if this gets one, it'll be Hermine, it's a deal), to hurricane (same name as tropical storm, that's a big deal of varying degrees/categories).
So why are we talking about it? Because it might impact our forecast way down the road, but probably not. And because NWS-Nashville has been talking about it. This thing may not even make it to depression stage, or ever even become "Hermine." In the unlikely event it impacts us, it'll just be rain — no hurricane is coming to Nashville unless Miami comes to the Music City Bowl. We debated whether it was worth talking about it at all. It may not be.
Here's a 35-member ensemble forecast track for the center of this thing. It's kinda all over the place:
Most models think it'll curve far enough east to not bother us at all. A minority of those models send it further west toward the northern Gulf of Mexico, where it could become a rainmaker (gulp) over Labor Day weekend.
This website supplements @NashSevereWx on Twitter, 

which you can find here.