Will It Rain Today? Two Big Things Happening on the Nerd Map
#1 That "H" in the Atlantic is known as a Bermuda High. High pressure suppresses rain chances.
#2 That "L" is a surface low. It has caused major flooding in Louisiana. It is pulling moisture in from the Gulf and creating a flash flood threat for those to our west and southwest.
Check today's Excessive Rain Outlook: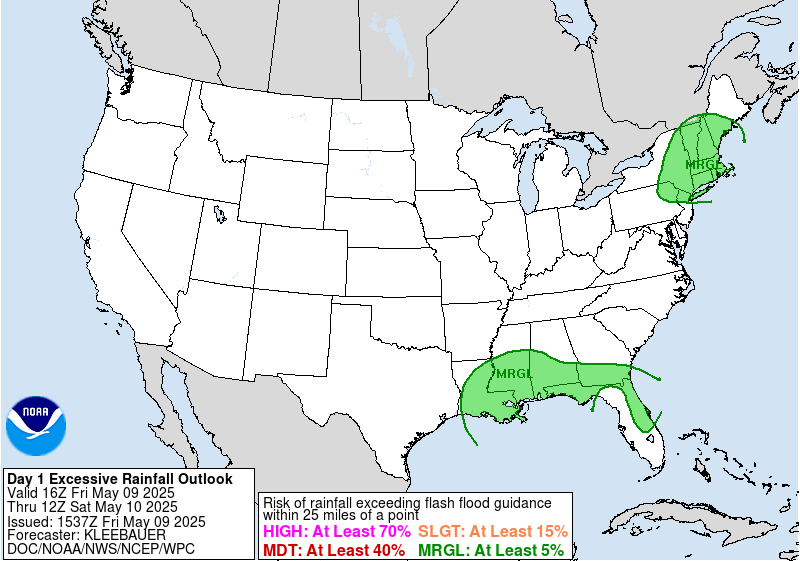 Today we're in the middle of that huge rainmaker to our west, and huge drymaker to our east. It looks like the rain should not bother us for most of the day. However, we could still see a few showers swing through like we saw yesterday.
Check out the HRRR model. It sends a lot of rain in tonight just west of I-65. It is entirely possible that could be off by 30 miles and we'll get a good soaking shower:
When's All That Rain to our West Getting Here?
Monday? Most of it is still west of us.
Tuesday? Rain chances increase Tuesday. But notice the odds of the horrible flooding seen in Louisiana are really low. The risk for excessive rainfall is "Marginal."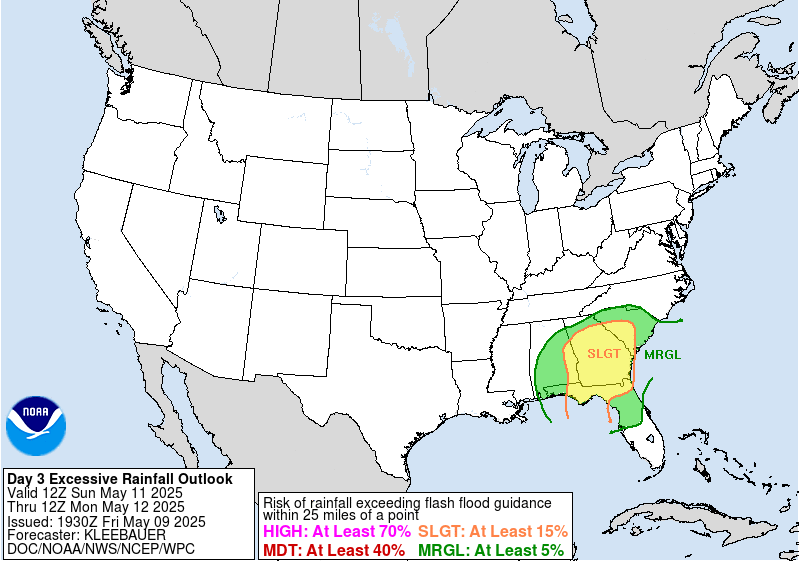 By Wednesday, the rain should be here in full effect. The Euro and GFS models keep us very wet and humid the rest of the week, but flooding is not currently a concern.
What's Up with the Temps/Humidity?
High humidity will continue for at least the next week. There's no cold front on the horizon to sweep it all away.
Current Radar
This website supplements @NashSevereWx on Twitter, 

which you can find here.