High Humidity Remains
70° dewpoints are not going anywhere today or next week. We are trapped inside a tropical and humid airmass. These dewpoints have been around for a few weeks, and truth be told, we are acclimating. Still, you're going to sweat alot, don't be a hero, hydrate.
Temps Near/Around 90°
The humid airmass will develop plenty of clouds, which will keep the temps from reaching their true low/mid 90°s potential. Your crap apps with highs in the 80°s reflect expected cloud cover, not a glorious change in the weather pattern.
Rain & Storms Close To & West Of Us Today/Tonight
Winds at all levels of the atmosphere are coming out of the south thanks to that horrible surface low that's been causing flooding in Louisiana and a Bermuda high pressure system in the dry Atlantic.
Meanwhile, a cold front is stuck over Missouri. None of this is moving anywhere. It will be Wednesday before the front comes. As the rain piles up to our west, clouds will be likely, rain possible, and the humidity "on."
Saturday should be mostly rain-free. It's too humid to say it will be "dry." Later this afternoon, we could see some showers and maybe a thunderstorm, but we do not expect a terrible thunderstorm or anything severe.
Here's how the HRRR predict the radar to look today:
Notice how close the rain comes to I-65. I would check the radar before I left for the Titans game tonight. Remember, it's very humid, so any promise of no rain should be viewed with considerable skepticism.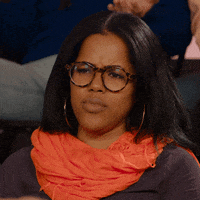 Pack a poncho to be on the safe side.
Sunday, NWS expects the rain chances to increase, but not significantly. Any rain we get should be scattered, and it should be moving, preventing a washout worry.
Current Radar
This website supplements @NashSevereWx on Twitter, 

which you can find here.