Current Radar
Sunday – Hot & Very Humid, Storms Iffy – High Temp 94°
Our Heat Advisory has been dropped because, when we hit our high 94°, the dewpoint should be "only" 72°, which makes a heat index of 102°. You need 105° to issue a Heat Advisory.
Dropping the Heat Advisory is pretty meaningless. Heat index is actually a shade index, so if you're in the sun, it's going to "feel" a lot hotter than the heat shade index says. The heat will remain pretty awful today. That dewpoint is crazy-high.
Will we get rain relief?
Great question. Yeah, we don't really know. Here's what we do know.
 If you think of a thunderstorm as an explosion, convective available potential energy (CAPE) is the thunderstorm's dynamite. This morning's weather balloon revealed very little CAPE. However, CAPE should build this afternoon, and there should be plenty of dynamite this afternoon to make a storm.
 We still need something to set off the dynamite. When that "something" is obvious (like a front or a easily seen shortwave), forecast confidence goes up, the models see it, we get rain/storm ETAs, everyone's happy. But it's summer. Most of the fronts are north of us. We don't see any shortwaves on the way. So. yeah, we don't know what will set off all that energy, if anything. 
 If it's going to rain/storm, the less reliable sparks will have to do it — those are daytime heating or "boundaries" left over from yesterday to spark the dynamite. There is no reliable way to predict when or where — or even if — this will happen. This is why we call this random, pop-up storm potential.
 Any storm that goes up is not expected to move much. It may be intense, with lightning, torrential rain, and some strong winds. The later in the day it forms, the more intense it will be. These storms will also produce more boundaries and may spread more storms around it.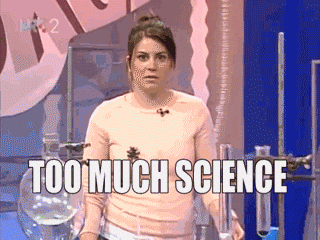 A look at two short-range models.
Both don't think it will rain or storm today. The models don't really handle these situations well. Use with caution.
HRRR Model:
NAM4 Model:
The "boundaries" that can set off a storm are on such a small scale, the models don't really see them to factor them in. That's not to say these are both wrong. We just don't know.
The Week Ahead
Rain and storm chances will be higher this week than they are today.
A front looks like it'll arrive Monday morning, finally providing a focus mechanism for rain and thunderstorm development.
Then, a series of mid-and-upper level shortwaves will swing through the rest of the week, increasing rain and storm chances. Hopefully, your crap apps are giving you 40% and 50% chances. No widespread severe weather is forecast, but we may see a few storms go a little wind-rain-lightning crazy. No tornado worries.
The high temps are lower because of the expected cloud cover and rain cooling us off.
This website supplements @NashSevereWx on Twitter, 

which you can find here.