Current Radar
Tonight: Chance of Showers Continues, Main Event Passed
Partly cloudy skies expected through most of the overnight period. We may get a few more showers to develop overnight, but not expecting anything severe. Temps expected to drop into the mid 70s.
Thursday: Even Hotter, Outside Chance of Afternoon Showers – 
Wake Up 75°
High 94°
***Update: Recent runs of the HRRR show some showers possibly passing through in the wee AM hours on Thursday. We will see***
If you thought today was hot, wait till tomorrow. Max temps are expected to reach well into the 90s with dew point temps sticking into the mid to low 70s. You may need additional gills to breathe tomorrow.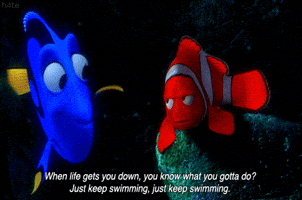 Sunny skies should prevail through most of the day. Small chance of showers and thunderstorms to develop into the afternoon hours thanks to our atmosphere being so saturated (hence high dew point). Definitely not a deal breaker for those with plans; just keep an eye on the sky and radar in case anything decides to pop-up.
Extended Outlook: Hot, Humid, Chance of Thunderstorms
On Friday, a cold front is expected to pass through in the late afternoon to evening hours. Along this cold front, we may get a few showers and storms to develop.
Into the weekend, temps will drop a little only reaching into the low 90s. Dew point temps will remain fairly miserable sticking in the low 70s. Each day, we will have a slight chance of afternoon showers and thunderstorms. Saturday appears to have the better atmospheric dynamics for some of these showers/storms to develop than Sunday, but nothing can be ruled out for either day.
Allergy Report: 5-Day Pollen.com Forecast
This website supplements @NashSevereWx on Twitter, 

which you can find here.