Current Radar
Hey y'all. Good morning, or afternoon if you're reading this, you know, in the afternoon.
Today looks like the better weather day.
Temps/Humidity
Today looks tolerable, low 90°s with mid-60°s dewpoint, pretty common in July. No big deal.
Tomorrow and this week, however, the dewpoint will be near 70°, which means very humid conditions. As for temps, clouds will cover up the sun and keep highs around 90° Monday and Tuesday, but as the skies clear and we return to normal July weather Tuesday and beyond, temps rise into the mid-90°s. We'll be close to heat advisory levels then (those are issued when the heat index gets to 105°).
Rain & Storm Potential
Sunday
The worst of the weather will be north and northwest of us. Blame low pressure in Oklahoma and Nebraska, and, extending from that, a warm front:
We are too far away from the warm front for a high probability of strong/severe storms, or really even much rain. However, because we are on the south side (the warm side) of that front, rain and storms can — and probably will — develop somewhere in Middle Tennessee this afternoon and tonight.
Where/When? We don't know.
Here's what the models show:
HRRR model gives us off/on showers today. Notice the heaviest stuff north and northwest of us:
This is as rainy as the NAM4 model gets for us today:
Hopefully, your crap apps are showing around 30% probability of precipitation. I think that's a fair number. The greatest risk of getting thirty-percented is in the mid/late afternoon hours, when instability is greatest.
Independence Day
Remember that low (the red L circled) on the map above? Well, by Monday, that low moves east. It'll still be north of us, and the corresponding warm front will also still be north of us, but because the low will be closer, our rain chances will increase.
NWS-Nashville cuts right to the chase:
Coverage of thunderstorms in Mid Tn is expected to peak Monday evening, likely impacting Independence Day events. Some storms could be severe, with gusty winds being the main concern.
The current outlook from the Storm Prediction Center puts the larger risk of severe weather in Kentucky:
NWS-Nashville cautions:
Right now, SPC shows a marginal risk for Mid Tn with the slight risk to our north. It does look like the greater coverage and intensity of storms will be located to our north, but the slight
risk area may need to be expanded southward in updated outlooks.
Even if there is no southward expansion of the "slight risk" area from the Storm Prediction Center, the chance of rain is pretty high. In its grids, NWS-Nashville says that chance is "likely" Monday night, and…
Even the non severe thunderstorms will bring impacts, including heavy downpours and dangerous lightning.
OK, so about all this.
Most models have most of the rain going north of us. Some have all of it going north of us.
It is possible the rain will hold off until after the fireworks show downtown and everywhere else. This is the NAM4 model's take:
3.  I remember last year, the 4th forecast called for rain around this time, and it proved to be way off. (Although, it did achieve that misty haze, which made for awful fireworks viewing). The low/warm front responsible for our rain chances is not modeled to come right at us, adding to the uncertainty of the forecast. Note, however, that relying on models right now for specific timing is a bad idea, especially if you're betting on that one I just posted — getting it "right" down to the hour this far away is far beyond the ability of the models. Use models for guidance, not Gospel.
4.  And then there is the Euro. Although we lost respect for Certain Europeans and did something meaningful about it in 1775-76, today the Euro weather model is well respected in the weather community, and for good reason. The Euro departs from the patriotic It May Not Rain models I just spoke about, and it washes out the latter half of the 4th for us.
The main storm threat is frequent lightning and some strong thunderstorm winds. And obviously, the rain.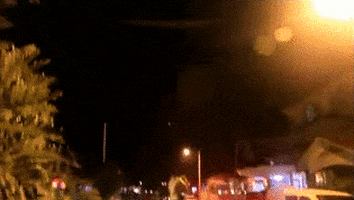 The good news is that the models that show rain/storms think they'll be seen on radar. They shouldn't just pop up out of nowhere, so that'll give us good lead time and the ability to react.
So, yeah, in the final analysis, I really don't know if it's going to rain. What should you do? Wait and see. As always, your decision to Go/NoGo fireworks is a personal one, a function of your risk tolerance and love of fireworks/crowds/stifling humidity/America. We'll update you today and tomorrow here (but mostly on the tweeter) to provide you the info to make your decision. I don't think it's a grim forecast, but the potential for storms you won't want to be caught in is there.
After the Fourth
We return to regular July. Hot. Very Humid. Maybe an afternoon storm or two bubbling up:
This website supplements @NashSevereWx on Twitter, 

which you can find here.