Current Radar
Tonight
A Tornado Watch remains effective to our north in Kentucky until 10 PM:
We are not included in the Tornado Watch area, but the Storm Prediction Center has outlooked Hendersonville and extreme northern Davidson County in its 2% probability of seeing a tornado within 25 miles tonight:
This is all associated with a line of strong/severe thunderstorms moving across Kentucky. We are following them on Twitter @NashSevereWx, if only to see if the southern edge of the line will impact us. I don't think it will.
The Fourth
First, PVA (positive vorticity advection) is expected Monday morning, so we may see rain early. The HRRR model sure thinks so:
As for the rest of the day, a rainout/washout is possible, but not certain. Let's review a few sources:
NWS-Nashville
As we tweeted earlier, the afternoon forecast discussion led off with this:
Bad news for the fireworks enthusiasts out there.
NWS-Nashville says rain and thunderstorms are "likely." They expect:
More storms in Middle Tennessee tomorrow than compared with today.
Strong-to-severe thunderstorms may develop by late afternoon/evening. The attendant low pressure center will be closer, and we'll have more storm-friendly dynamics in place.
The severe threat appears limited along and north of I-40. So, on average, the weather will be better south of 40 than north of 40, but your local results will probably vary.
Last year, low cloud bases made a smoky haze out of most firework displays. Assuming it's not pouring down when the fireworks are going up, that may not be a problem this year:
If there`s any good news to all of this, if the timing is right, forecast soundings are showing cloud bases will be around 4000 feet tomorrow evening. If a window of opportunity presents itself for those with the better shot of precipitation, ceilings should be high enough for a good show.
Storm Prediction Center
These think the greater likelihood of severe weather will be north of us, in yellow.
This does not rule out severe weather, but that #1 Marginal category is a good place to be.
Weather Models
The Euro model paints the most grim picture. It predicts afternoon and evening rain. If correct, the 4th will be a washout.
But you should never marry the first model you see.
The latest run of the GFS model predicts a few showers, but it thinks the 4th is not a washout. The heaviest rain holds off until after midnight Monday into Tuesday morning.
The latest run of the higher resolution NAM4 model has very little rain, with a light shower around 9 PM. An earlier run of the NAM4 had a thunderstorm near downtown at 9 PM, which is concerning.
The models are inconsistent. Seems unpatriotic to go Euro on the 4th, so I'm not going to.
More Thoughts
The Euro model makes sense to me, but we won't really know what to expect until we see the morning model runs, especially the HRRR model. I'll be up early in the morning to update this website and @NashSevereWx on Twitter.
Whether to plan to go to X fireworks display will be a function of your risk tolerance and desire/need to go. In general, any fireworks display south of I-40 is more likely to be dry than one north of I-40, but I do not think you should make a decision based only on that.
Have a reliable radar source tomorrow. Understand that cell towers in crowds may be taxed and getting a signal may be difficult. For this reason, and likely many others, lightning is visible and thunder is heard. If all else fails, let that be your warning. My main weather concern is lightning. A tree, pavilion, overhang, umbrella — basically any structure not enclosed — is unsafe in a thunderstorm.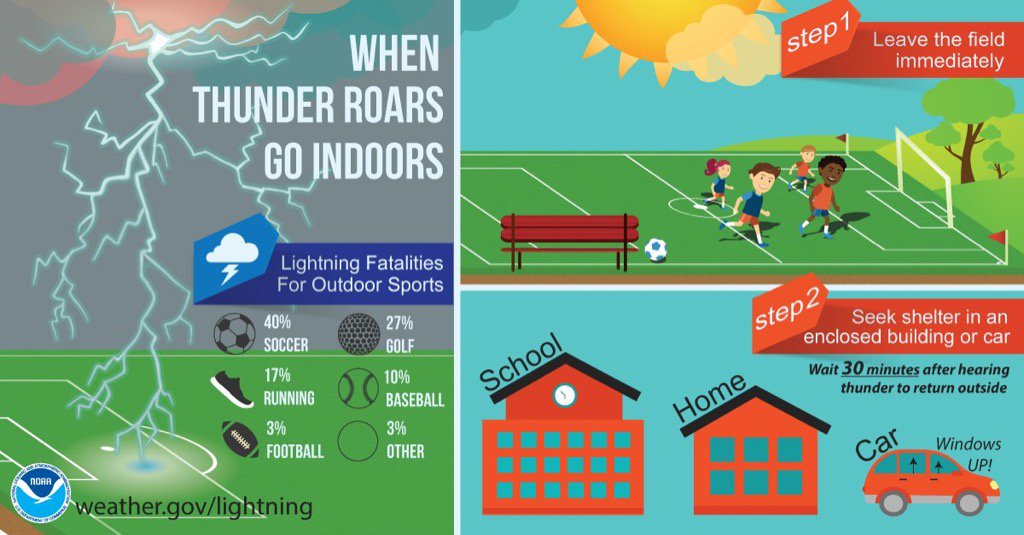 Note also the dewpoint will be near 70° tomorrow and tomorrow night. That's very humid, so be sure to bring something (non-alcoholic) to drink.
We'll be tweeting like crazy tomorrow.
This website supplements @NashSevereWx on Twitter, 

which you can find here.