Current Radar
Tonight: Partly Cloudy – Mild Temperatures Thru the Night
Fair weather will continue as we head into the evening hours. Expecting temps to drop into the low 70s overnight.
That wonderful high pressure is sitting to our South providing us with very nice conditions throughout the evening.
Tuesday: Some Clouds Early, Showers/T-Storms Possible in Afternoon – 
Wake Up 73°
High 91°
Starting off Tuesday much like today with some clouds, but mostly sunny skies. Temps will reach into the 90s but those muggy dew point temps will return reaching backing into the mid-to-upper 60s. Clouds should increase through the day as we head into the afternoon/evening time frame.
Chances of rain and thunderstorms return on Tuesday as we could get a few shortwaves to pass down through our area.
More recent runs of the NAM 4 have shown showers beginning to develop mid-afternoon and multiple shortwaves passing through continuing through the evening tomorrow.
As most rain events, there is no exact timing of when to expect showers. As usual, a good general time frame would be in the mid to late afternoon into the evening.
The Storm Prediction Center does already have us in a "Marginal Risk" (1 on a 0-5 scale) Outlook. The "slight risk" has moved a bit closer with the SPC update this afternoon, but still does not include us.
Daytime destabilization will be key to what plays out on Tuesday. If we get a lot of sunshine early, then we will have a better chance of seeing maybe some severe thunderstorms. Main concerns right now are damaging winds and possibly hail.
Wednesday: Much Like Tuesday, Warmer – 
Wake Up 72°
High 92°
Fairly similar story as Tuesday for Wednesday's weather. Should start off with fairly clear skies with clouds increasing as we head through the day. Wednesday will remain fairly muggy with dew point temps into the upper 60s, maybe even low 70s.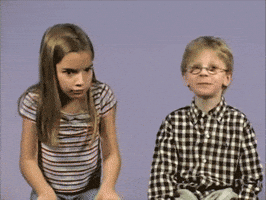 Yeah it won't feel too comfortable outside on Wednesday.
We may see some more of that shortwave action Wednesday afternoon into the evening which could bring us some showers and maybe a thunderstorm or two. The main area of concern lies to our North; really only expecting isolated thunderstorms that may produce some damaging wind gusts and maybe some hail.
Extended Outlook: Muggier, Chances of Rain Continues
The remainder of the week will be much like Wednesday. We will have a period of shortwaves moving through each day which could bring us some moisture along with it. Temps will be in the low 90s and dew points upper 60s; it'll be hot and muggy to end the work week.
Allergy Report: 5-Day Pollen.com Forecast
This website supplements @NashSevereWx on Twitter, 

which you can find here.