Current Radar
12:44 PM Update: The SPC has issued a Severe Thunderstorm Watch for our area until 9 PM tonight.
Tonight: Storms on Approach, Cloudy Skies to Follow
Storms have developed and are heading our way out of the Northwest. These storms have been know for their damaging wind gusts. Counties to our NW who have seen these storms already are reporting winds over 65 mph and power outages, so be prepared. This is a line of storms moving through, so everyone should be prepared for damaging wind gusts. Everyone will more than likely see rain, but the storm damages will be isolated to certain areas as the system moves through.
If you see any storm damage tweet us @NashSevereWx and @NWSNashville using #Tspotter with you location. Be sure to follow us on Twitter @NashSevereWx for up to date information.
The Storm Prediction Center places the most likely area for strong/severe storms to our north and northwest, in the yellow area:
No tornado threat is expected with these storms. We do have a 15% probability of strong damaging winds and a 5% probability of damaging hail within 25 miles of our area.
Our local NWS had this to say about today's potential of severe weather.
PM storms should be strong to "low-end severe." No tornado threat mentioned. NWS: pic.twitter.com/M4bnT2XQyh

— NashSevereWx (@NashSevereWx) June 15, 2016
There is also a mention of localized flooding with today's storm potential. Areas that are usually prone to flooding should take precaution into this afternoon. Storms could produce a lot of rainfall very quickly which may cause some localized flooding in low-lying areas.
Microbursts are also a concern with today's potentially severe weather. Lots of wind and lots of damage.
Microbursts are the main concern. Microburst winds damage trees, make trampolines God's frisbees & break other stuff pic.twitter.com/sLC64QlqTl

— NashSevereWx (@NashSevereWx) June 15, 2016
We will continue to watch the radar throughout the day to watch for the development of these potentially severe storms. Stay with us on Twitter @NashSevereWx for up to date information.
Thursday: HOT, Maybe a Few Showers/T-Storms – 
Wake Up 73°
High 97°
Another day, more sunny skies to start. If you plan to be outside tomorrow, I'd plan to do so in the morning because temps will be warming rapidly on Thursday quickly reaching the upper 90s by midday. Heat Index values will also likely reach the 100° mark. It is going to be a hot one.
In the late afternoon, we do, once again, have the potential to see some showers and thunderstorms. Many models are showing many different outlooks to Thursday, so knowing where showers will develop, if at all, is pretty unclear.
We do appear to have a better chance of showers — and maybe a few storms — in the late evening hours Thursday into the early morning hours on Friday.
Friday: Better Temps, Clear Skies – 
Wake Up 72°
High 89°
We may have a few exiting showers early Friday morning. Any remaining showers (if any at all) from Thursday night should be gone by mid morning, leaving us with sunny skies throughout the day.
Pleasant summer weather will finally come back into play on Friday. We will still have those dew points in the mid 60s, but temps will drop into the upper 80s so it shouldn't feel as hot as it has been recently.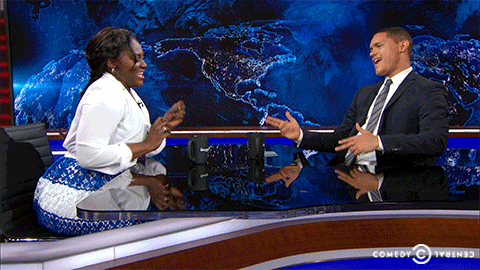 Weekend Outlook: Sunny Skies
What comes to my mind to describe this upcoming weekend is "I can see clearly now the rain is gone….It's gonna be bright (bright), bright(bright), sunshiny day"
Beautiful weekend in store for us with highs just reaching the 90s with clear skies to prevail the entire weekend. Dew points will even become more bearable falling back down into the lows 60s to upper 50s.
Allergy Report: 5-Day Pollen.com Forecast
This website supplements @NashSevereWx on Twitter, 

which you can find here.