Current Radar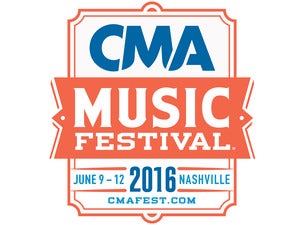 So Far So Good, But It's Still Hot
As forecast, early afternoon temps are in the low 90°s. Humidity decreased after lunch, with the dew point 3° lower than we expected. The atmosphere "mixes" in the afternoon (air near the surface mixes with drier air aloft), hence the lowering of the dewpoint.
Our high remains 94°, with dewpoints rising a bit into the mid-60°s. This will be the sweatiest day and night of the weekend, but humidity isn't quite as bad as we thought it would be this morning. I think it's under — barely — "oppressive."
Remember — official temps are taken in the shade. It'll be hotter at CMAFest because (1) you don't get a lot of wind in a crowd, (2) you're basically on a pavement island; the albado effect will heat you up, (3) most of you are in the sun, (4) you're surrounded by other people who are giving off heat, and, most important, (5) . . .
Watching for Rain, Storms
Storms fired up quickly near the TN/AL border before noon. They're still there. Closer to us, we had a weak cell in SW Williamson County, but it's a weak drifter.
We still think a few showers/storms may develop mid/late afternoon. Any shower/storm today will slowly drift south or southeast, so look to your NW if monitoring your backyard chance of rain.
NWS-Nashville thinks the storm chances will be mostly confined to areas south of I-40, but they really could fire up anywhere.
The HRRR model thinks numerous storms will develop locally tonight, linger through the early evening hours, then finally die off later tonight:
We think the HRRR model, above, predicts more rain than we will actually see. The NAM4 model agrees — predicting only a few random showers — but it believes most/all of us will stay dry. Again, the further south you are, the higher your rain chance.
These models aren't even close to 100% accurate. They're' like a good quarterback — completion percentage around 70% is a good stat….if he's having a good day. (And sometimes you have a Hall of Fame QB throwing the pass, only to find out it's a pass to a dog and there's no game, it's a commercial).
We will be updating temps/humidity and rain/storm chances all day on Twitter @NashSevereWx.
The Rest of the Week
Monday looks kinda quiet, with your regular summertime "isolated t'storms possible" in the afternoon.
Rain chances rise considerably on Tuesday with the approach/arrival of an upper level trough.
One model depicts a cold front arriving Wednesday. This will also increase our rain chances (assuming it materializes) Wednesday, and decrease them for Thursday.
It's summer. Storm chances are uncertain.
This website supplements @NashSevereWx on Twitter, 

which you can find here.