Current Radar
Rest of the Afternoon into the Evening: Severe Storms Possible –
9 PM 73°
Showers will continue through the rest of the day and continue to gain strength as we head into the late afternoon and early evening time frames. Expect for rain/thunderstorms to be more off and on, not one solid line that will move through.
Timing:
Showers are beginning to increase to our Southwest and will continue to do so through the rest of the day. Similarly, severe weather potential will also increase.
HRRR shows fairly scattered showers through the remainder of the day, with showers and thunderstorms continuing to increase then diminishing into the overnight hours:
The greatest potential to see any type of severe weather development will be in the late afternoon to early evening time frame.
Severe Weather Concerns:
We are currently place under a "slight" risk (think 2 on a 1-5 scale) for severe weather from the Storm Prediction Center:
A more specific breakdown of what could happen today:
Within 25 miles of us, we have a 15% probability of seeing damaging thunderstorm winds.
Within 25 miles of us, we have a 5% probability of seeing hail of one inch of larger.
And what our local NWS office has to say about all of this:
This afternoon, the NWS had this to say:
Today is the best chance that we have seen in recent weeks to see any type of severe weather. We will have an ampule amount of moisture in our environment as well as other key storm food ingredients for severe weather production.
At this time, there are no concerns for tornado development in our area.
The biggest concerns for today are damaging winds and flash flooding. We will see a lot of rain in a very short amount of time. Also, with our current environment, it is not out of the question that a microburst is possible.
So what is a microburst? For a detailed breakdown, refer to the link below from the NWS in Birmingham, Alabama that has a great breakdown of one.
http://www.srh.noaa.gov/bmx/?n=outreach_microbursts
Basically, a microburst is when large amounts of water coming rushing down to the surface all at once. Damage from a microburst can be very similar to a low end tornado. Lots of rain, lots of wind.
If you see any damage associated with storms today, tweet using #tspotter so that the NWS and local officials can see the damage and where damage is occuring.
Total Rainfall:
At first glance, it may not seem like a lot; however, this is only over a 24 period (with most occurring in a period shorter than that) which is why flash flooding is a concern for today.
Summary: Severe Weather Threat is Real
Be careful as we head into the remainder of the afternoon and into the evening and remain weather aware. Our severe weather threat still exists and we are drawing closer to the time frame of when storms may begin to fire up. Flash flooding and damaging winds are the main concerns. If you come across a flooded roadway, do NOT try to pass through. Any severe thunderstorms warning issued today should be taken very seriously (as always). If you know a storm is heading to your area, be sure to get inside BEFORE it arrives because your local conditions could change very quickly with these storms.
The "severe" aspect should diminish as we move into the overnight hours, but a few showers and thunderstorms may remain.
Be sure to follow us on Twitter @NashSevereWx as we monitor this severe weather potential filled event throughout the day.
Sunday: Exiting Showers Early, Then Clouds, Possibly Some Sun to Follow – 
Wake Up 68°
High 84°
Heading into tomorrow, expect for the day to start out initially wet. Some showers may remain through the AM hours from the night before. Timing of when the rain will exit depends greatly on when an upper trough moves through the area.
Showers will move out as displayed by the GFS as we head into the afternoon hours.
After the rain clears, expect for some cloudy skies to follow. We may even see the clouds break for some sun by the late afternoon into the early evening.
A dry spell will continue through the rest of the day, into overnight, and for the foreseeable future.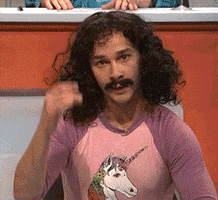 Actually just science, but after the rain driven week we've seen, lots of sunshine may seem like magic.
Next Week: Busy Week, Looks to Be Rain Free (so far)
You know it's going to be a great week when even the NWS says:
"No rain is expected from Monday at least through next Saturday, and quite possibly beyond."
Enjoy the sunshine and great temps.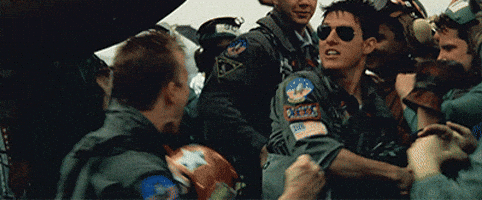 Allergy Report: 5-Day Pollen.com Forecast

This website supplements @NashSevereWx on Twitter, 

which you can find here.