Current Radar
Tonight: Rain With Non-Severe Thunderstorms, Ending Late
First of all here's what I get for not trusting the HRRR.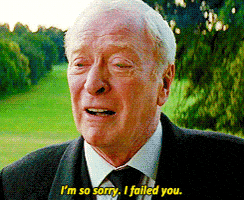 HRRR was correct in showers moving in during the evening rush hour.
Editor's Note — humility is everything in weather. We aren't in charge.
As you can see from the above radar, the rain is here. The question is, for how long?
Many models aren't much help. The NAM4 model is a good example. It doesn't even show these current showers, meaning it's starting from a WRONG place. Garbage in, garbage out, so let's go ahead and discount that one.
If we rely soley on the most recent HRRR run – and as far as short term models go it's the only one performing well – then showers should be out of our area by mid-evening, or at least before bedtime:
7 PM seems reasonable, but don't hold us to that exact time of departure. Showers should be gone well before midnight, but more showers and the possibility of a few non-severe thunderstorms will be developing to our SW and moving our way Saturday morning…
Saturday: Rainy – 
Early 62°
High 82°
Editor's Note: The meteorological setup is pro-rain for the race. Additional showers and thunderstorms are expected to develop in response to a low pressure system spinning across the Plains, which will pull into Middle TN plenty of moisture from our S and SW. As I tweeted earlier this afternoon, a warm front will be lifting S to N, through TN, on its way to Kentucky. As the warm front lifts N across Middle TN, showers and storms will develop along and south of the front. These showers and storms will be scattered through Middle TN, meaning, there should be periods of rain, then no rain, tomorrow morning. You should prepare for rain, but I don't think it'll be the monsoon we saw a few years ago.
The Models
The latest runs of the NAM 4 so some scattered showers around the area at race time, but, as we said above, it's starting from a false assumption, so I wouldn't attach much meaning to it.
GFS and Euro models (which are of a lower temporal and spatial resolution), still show rain throughout the morning hours:
Our preferred model for this event is the HRRR, which is finally coming into range as mentioned below. HRRR seems to be trending toward the idea that the GFS has…unfortunately. Make note that this image is at the very end of the current HRRR run so accuracy is limited. This image also is 2 hours before race time begins so if it is correct, if no more showers develop, these could pass through before the beginning of the race:
I think the rain will be trying to lift north in the morning, and the entire race will not be wet. Rain appears more likely early in the morning than late. We will be updating the HRRR model on Twitter @NashSevereWx through the evening. It runs every hour, and for each hour that passes, it will "see" further into those Saturday morning hours.
Right now, we think this will mainly be a rain event; however, there should be just enough instability to create maybe a little lightning, so, as NWS-Nashville advised today: "Saturday morning event planners will need to be mindful of at least scattered lightning potential."
The dew point will climb from the upper 50°s to the low 60°s. This is bad news for runners. Hydrate, y'all.
Saturday Afternoon & Evening
By the afternoon, the warm front will have lifted north of us, and with it, we think, most of the shower coverage. This will not eliminate our rain chances, because as instability increases, so will our thunderstorm potential, but storms should be more scattered than in the morning. Storms aren't expected to be severe, but lightning precautions should be taken as in any garden variety thunderstorm.
Saturday night/overnight, more humid air will continue to stream into Middle TN, again raising our rain and storm chances.
Sunday: More Rain, Storms – 
Early 64°
High 80°
More rain, more storm potential likely. By Sunday, instability will be on the rise. Some models have 1,500 to 2,000 j/kg of CAPE, which, when combined with shear encouraged by an approaching cold front, is more than enough to develop strong, and maybe even severe, storms by the afternoon.
The GFS model basically washes us out Sunday, dropping on average 1″ of rain during the day:
The Euro model doesn't have quite that much rain, but it's close. Bad news for the kids planning to complete their marathon downtown.
Extended Outlook: Rain Uncertainty Next Week
Allergy Report: Medium To High Sniffles
This website supplements @NashSevereWx on Twitter, 

which you can find here.