Current Radar
Tonight: Decreasing Clouds, Mild – 
9PM 71°
Breaks in the clouds will become more prevalent this evening, along with drier air. Temperatures stay comfortably in the low 70s through mid-evening.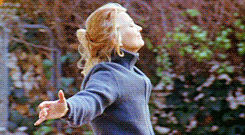 Friday: Mostly Sunny, Then Clouds Increase – 
Wake Up 57°
High 82°
Much like Thursday morning, conditions will start off calm and collected. No real weather concerns for Friday, except cloud cover will be noticeably increasing through the afternoon and evening ahead of another rain maker.
Saturday: Rock n Roll Marathon Day, Rain Becomes Likely – 
Wake Up 62°
High 79°
In terms of Marathon weather, let's talk scenarios, because there are a couple.
Scenario 1 – *Best Case*
The 4KM NAM, a high-resolution model whose job is to best depict rain and thunderstorms, is predicting no rain over Davidson and Williamson Counties equally at the beginning of the run Saturday morning. Great news!
As the Marathon comes to a close, rain will probably be knocking on the doorstep. According to the 4KM NAM, it should be arriving around 1PM:
Unfortunately, this will put a damper on any continued outdoor activities that follow the morning's run. But, if we can get the Rock n Roll Run in without rain, that is why Scenario 1 is the best scenario!
UPDATE…Scenario 2 Looking More Likely – *Rain, Rain, Go Away*
Unfortunately, a couple of the more reliable global forecast models, the GFS and the European models, are indicating rain throughout the entire run.
The GFS and Euro start the race wet and end the race wet. If you're going to be out there, this is the scenario you don't want. To be on the safe side, you'll want an umbrella and some rain-resistant clothing.
*NOTE*: With any thunderstorm, there is the potential hazard of lightning. Please follow safety instructions and use extra caution if you hear thunder or see lightning.
So What's More Likely to Happen?
It's still tough to say. The GFS and Euro have been decent in regards to the consistency of a rainy Saturday morning. However, the high-resolution NAM is coming into play now, and its depiction of a dry start to the race is promising.
What it all really depends on is the rigor of development to our west late Friday night and early Saturday morning. If some organized rainmakers develop and are moving at a good pace eastward, the race probably gets wet. However, like we saw to some degree earlier this week, the main line of rain has the potential to slow down or dissipate.
Update: At this point, it looks like the GFS and Euro solutions are becoming increasingly likely.
In that case take the rain gear Saturday morning, and stay with us here at NashSevereWx.com or @NashSevereWx on Twitter for updates.
Sunday: Rock n Roll Marathon KIDS ROCK Day (2:00-4:30PM)
Unfortunately, Sunday afternoon also looks a tad soggy. The GFS and Euro are in more agreement again in terms of rain throughout the day Sunday. Keep in mind that rain could taper off to a lighter shower activity Sunday afternoon.
The NAM hints at rainfall sometime Sunday afternoon, but really gives us more dry time than anything. Stick with Nashville Severe Weather as we continue to monitor this situation.
Extended Outlook:
Allergy Report – Pollen.com
Allergy sufferers will get a break from the extremely high pollen counts over the next several days.
This website supplements @NashSevereWx on Twitter, 

which you can find here.