Current Radar
Today: PM Severe Weather Possible –
9AM 64°
High 74°
Today's Take-Away: Whether you will be at work this afternoon/evening, at an event, or at home, have a severe weather plan ready. Use multiple reliable sources to get any warnings that may be issued and stay up-to-date on any developments later today.
The Storm Prediction Center updated their convective outlook overnight, upgrading us to an "Enhanced Risk" of severe weather for this afternoon's storm threat.
SPC Outlook as of 800AM CT
On David's unofficial SPC outlook translator, this is a "getting concerned" event:
Hazards
The breakdown of each individual hazard is laid out below:
Probability of a Tornado within 25 miles of you: Davidson Co. 5%, Williamson Co. 10%
Nashville-proper is right on the line when it comes to a higher, more significant tornado threat today. Regardless of the lines on the map, both of our counties need to be equally weather-aware. The SPC does include a "10% significant" hatched area, indicating a 10% chance of a strong tornado within 25 miles of any point (inside the black hatch marks). This area includes everyone south of I-40.
Damaging Wind: 15% Chance of Damaging Winds within 25 miles of any (yellow) highlighted point
Severe Hail: 30% Significant Probability for most of Davidson/Williamson Counties
This threat map indicates that both Davidson and Williamson counties face a 30% significant probability of severe hail within 25 miles of any point (inside the 30% black-hatched region). Also, a significant threat area (black hash marks) indicates the potential for larger hailstones, in excess of 2+" diameter hail, within that highlighted zone.
—
Timing
HRRR Model
10-11AM, Round 1 Ends: The morning rain – containing no severe potential – moves out completely, around 11AM, and we begin a clearing out process. Again, no severe weather is anticipated through this period.
11AM-2PM, Clouds Move Out, Instability Moves In: Morning cloud cover should begin to break up, according to the HRRR. This will lead to a heating and mixing of our atmosphere. Think of it like a convection oven. In other words, our atmosphere will begin destabilize. A destabilized atmosphere makes storms.
HRRR at 2PM — Clouds Breaking Up
2PM-5PM, Storms Develop West: Storms will develop ahead of the cold front in western Tennessee. They will enter a more unstable atmosphere and will likely strengthen, albeit very dependent on how much instability has been created by any sunshine that works in this afternoon. However, even without a lot of sun, there will be so much warm, wet air moving in, that it won't be difficult to destablize.
5PM-9PM, Storms Arrive: Storms should make their way into the western portions of Davidson/Williamson Counties a little before sunset. The "mode" or structure of these storms looks to be either super-cellular or multi-cellular. What does this mean? Multi-cellular storms usually pose more of a damaging wind/hail threat, whereas supercells are more known for tornadoes and large hail.
—
David's Thoughts: As David has mentioned, today's event is not like the two earlier events that we have seen this year. For those, there was question as to whether or not severe weather would even occur. With this event, severe weather is likely, but we cannot be sure exactly where. We are expected to have all of the necessary ingredients for robust thunderstorm development this afternoon/evening. We hope the storms come much later than early evening because the models think instability will be less then.
If we are going to get a Tornado Watch for the approaching weather, it probably won't be issued until mid-afternoon.
We will be updating you throughout the day on Twitter at @NashSevereWx. Consult multiple, reliable weather sources and stay weather-aware.
—
Rain totals are expected to be around 1-2″. Localized areas (especially in Williamson County) could see up to 3″ of rain with any heavier storms that "train" across a local area.

Friday: Clearing Out – 
Wake Up 54°
High 67°
Still, some clouds will hang around, but we are dry! Highs will be a bit cooler, with temperatures in the mid-to-upper 60s by afternoon.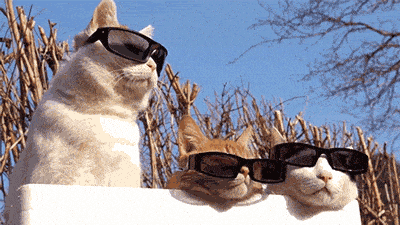 Saturday and Sunday: A Much-Needed Break
Highs will only be in the low 60s, but sunshine will be out in full force. This will be a great weekend to get outside!
Extended Outlook:
This website supplements @NashSevereWx on Twitter, which you can find here.