Current Radar
Tonight: Still Windy – Temps not dropping that much
Clouds will increase tonight while the dew point rises, setting the stage for rain, and maybe severe weather, as a cold front approaches Thursday. Our temps will also stay relatively warm through the night only dropping into the 60°s. Winds will stay strong through the night with gusts over 30 mph.
Thursday: Rain/Strong-Severe Thunderstorms – 
Wake Up 60°
High 69°
Our earlier thinking has stayed about the same up until this point, but still lots of uncertainty.
We still do not know exactly how strong these storms will be. Some models think stronger than originally thought, others think just damaging winds will be the main concern. The timing of these storms is still an issue as well. This should be cleared up later tonight/early tomorrow morning. We will continue to monitor this closely.
Current storm ETA is around 1 PM, but scattered showers could start in the early morning hours. Winds will stay up around the 10-20 mph range until the storms arrive. Gusts over 35 mph at times are expected.
The key to tomorrow is when the storms develop. The earlier they develop, the less likely we are to see very severe storms. The later they develop, the higher of a chance we have to seeing some stronger storms.
Convective Available Potential Energy, or CAPE, is a measure of the amount of "stuff" around to make bad storms. CAPE values increase through the day, just ahead of the passage of the cold front around rush hour Thursday evening.
The NAM right now is saying we will have high CAPE values (not what we want). GFS and the Euro are showing lower values (good thing for us). This is what is causing much of the uncertainty with how severe these storms will be.
For right now the SPC has us under a "Slight" risk (think 2 on a scale of 0 to 5)
This means the probability of damaging winds, some severe hail, and an isolated tornado or two is 15%.
This is not expected to be an especially bad event regionally, which will be of little solace if we are the ones having to deal with severe weather. On David's unofficial SPC outlook translator, this is a "you have my attention" event:
We think damaging straight-line winds are the biggest threat, with a corresponding lower threat of hail and a tornado:
Continue to monitor this situation through the next 24 hours. We will continue to update you through the day on Twitter @NashSevereWx and will update you on our website.
Friday: Back to Sunshine – 
Wake Up 41°
High 57°
Friday will be a very nice start to the weekend with sunny skies. Although temps won't be as high as we saw earlier in the week, it will still be a very pleasant day. The winds will relax, too.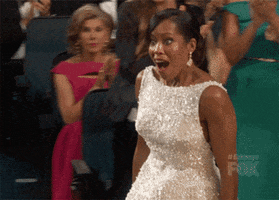 Temps will drop back down into the 40°s through the night but will rebound into Saturday.
Weekend Outlook: Nice day Saturday, Rain Returning Sunday
This website supplements @NashSevereWx on Twitter, which you can find here.