Current Radar
Headlines – UPDATE
Red Flag Warning through 6PM
Slight Risk for severe storms early Thursday, through the afternoon

Tonight: Still Breezy, Mild –
9PM 62°
UPDATE: A red flag warning is in effect through 6PM. Here's the latest from the National Weather Service:
The wind machine continues from the south at 10-15mph. Temperatures moderate nicely this evening, only falling overnight into the 50s.
Wednesday: Repeat of Today, Only Warmer – 
Wake Up 51°
High 72° 
Clouds will be on the increase throughout the day. Look for warmer afternoon highs in the low 70s with winds out of the south, gusting to 30mph.
Wind boarding, anyone?
The stream of clouds filtering in will be the precursor to our next weather system. Another mild night, with temperatures only dropping into the lower 60s.
Thursday: Storms Start Early, Some Strong – 
Wake Up 60°
High 66°
The Storm Prediction Center has placed much of Williamson County under a "Slight Risk", or a "2 on a scale of 5" threat for severe weather Thursday. Davidson County and Nashville proper are on the outskirts of this risk, but placed under a "Marginal" or "1 on a scale of 5" threat for severe weather.
In other words, the further south you travel Thursday, the more likely you are of seeing a severe storm.

Also, the winds stay gusting out of the south, as high as 20mph, before switching to the northwest by evening following the passage of a cold front.
Storm Details
NAM 12KM at 1PM Thursday
When: Mid-Thursday morning through mid-afternoon
Where: Williamson County (Slight Risk), Davidson County (Marginal Risk)
Type: Line of organized strong/severe storms
Threats: Damaging straight line winds
Why? Severe weather Thursday will be driven by ample wind shear but weak instability. Keep in mind, also, that temperatures will only drop to the lower 60s overnight Wednesday into Thursday. The necessary low-level warmth for the storms will be in place because of this.
Any storms that do get going will have most of the fuel they'll need to intensify or maintain their strength.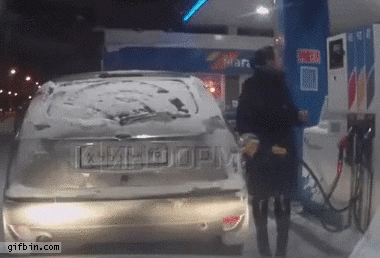 Yeah, that's probably enough fuel.
Stick with us here at NashSevereWx.com or on Twitter @NashSevereWx for more updates regarding storm potential Thursday.
Extended Outlook:
Beyond Thursday's storm chances, Thursday night and Friday look cooler, but we clear out. Rain and more storms return as early as Saturday night.
This website supplements @NashSevereWx on Twitter, which you can find here.