Current Radar
We currently have a lot going on in our area. We have a Frost Advisory through 9 AM tomorrow, a Fire Weather Watch for Tuesday afternoon, and a Hazardous Weather Outlook Wednesday night into Thursday.

Tonight:
Temps Dropping into the 40s by 7 PM
With the absence of clouds, our temps will be dropping back down into the upper-to-mid 30°s through the night. We have been place under a frost advisory through the night. Clear skies and the low wind make our area a very easy target for frost. While some more wind is expected than originally thought (which will make the frost less likely), the NWS has opted to keep the advisory in place.
In the morning you may need to scrape off your cars. Although, it won't be quite this bad: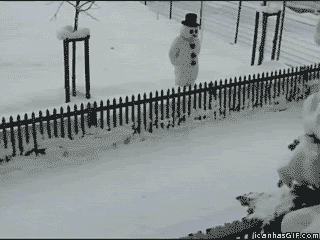 Tuesday: Warming Up to Spring Like Temps – 
Wake Up 36°
High 69°
UPDATE: We are now under a Fire Weather Watch due to our high winds and low relative humidity for tomorrow. This needs to be taken seriously. With these conditions, a fire could spread VERY rapidly. So DO NOT BURN ANYTHING TOMORROW!
Don't Be Clark.
Temps will be warming very rapidly after the frost in the AM hours. Expect to reach 60°s with max temps into the upper 60°s. Plenty of sunshine will be one thing adding to these temps warming so quickly.
The big thing to note for tomorrow is the wind. As the day goes on, wind speeds will pick up a bit.
South winds will warm us up, and they'll really be blowing — 10-20 mph through the day. Occasional gusts could reach well over 20 mph.
Tuesday nights temps will cool slightly but only down into the 50°s.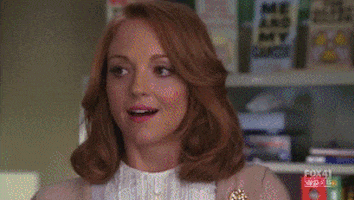 Wednesday: Occasional Clouds – 
Wake Up 50°
High 70° 
Partially sunny skies on Wednesday with the pesky winds blowing again, but this time around 10-15 mph with gusts as high as 30 mph at times.
Clouds arrive late in the afternoon as we prepare for rain Wednesday night into Thursday.
Storms? Wednesday night to Thursday
Update: ETA for the storms now seems to be consistently around Thursday morning/early afternoon.
The SPC has placed us under a marginal risk for Wednesday, and we are right outside of the 15% risk for the 4-Day Outlook for Thursday
The Storm Prediction Center has introduced a 15% prob of severe wx (damaging winds) for Thursday just south of us. pic.twitter.com/KmBX1OFsHY

— NashSevereWx (@NashSevereWx) March 21, 2016
Update: We will have moisture and plenty of wind shear (needed for severe weather), but we are still lacking instability (another key component) which makes the chances of these storms being super severe decrease. As the day goes on our chances of some severe weather will increase with these storms. The main concern is periods of heavy downpour and possibly some damaging winds. Most of the concerns remain to our southeast for now.
We will continue to keep you up to date with these potential storms through the week.
Extended Outlook:
After the storms pass through on Thursday, we are expecting a nice sunny day on Friday with showers possibly returning Sunday.
This website supplements @NashSevereWx on Twitter, which you can find here.