Current Radar
Rain Likely Later This Afternoon – High 49°
As I write this, scattered rain showers stretch from Bowling Green to McMinnville. These specific showers aren't moving our way and I don't think they will impact us.
But, if you look further north, you see the larger picture – an upper level low pressure system – dropping a rain/snow mix across southern Indiana, southern Illinois, and SE Missouri. Check out the current radar above, or below:
This afternoon, this system will sink south and bring us rain. Here's how the HRRR model envisions it. Notice the time stamp in the upper right corner:
Here's a zoom-in of the same thing:
The above HRRR may be wrong, sending us the rain "too soon." The NAM4 model thinks it'll show up later in the afternoon or early evening:
We think this will be rain and a thunderstorm or two capable of producing small hail. Colder temperatures aloft create robust updrafts, and with super-cold temps, we think some hail will fall in a few places. I don't think everyone in our counties will see hail, but some will.
The rain will end by bedtime.
Freeze Warning Overnight
With the clouds gone overnight, there will be nothing to trap the heat at the surface. Cold north winds will drop our temps at or below freezing.
Officially, the low is 33°, but more rural/outlying areas in both counties should expect to freeze. The Euro model thinks we'll bottom our at 34°, the GFS model thinks 30°, Protect vegetation.
Drying & Warming

Storms Thursday?
The above model shows the amount of Convective Available Potential Energy ("CAPE") expected Thursday morning. There's not much of it. Add that to the fact the center of the storm will be near Milwaukee, and this doesn't look like anything other than a quick-hitting, weak, marginally strong/severe thunderstorm event. I'm not concerned about it, but a lot can change. More on this tomorrow.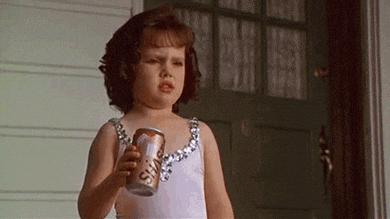 This website supplements @NashSevereWx on Twitter, which you can find here.