Current Radar
Tonight: Clear Skies –
Temps Drops to the low 50°s – upper 40°s
Today has been just as beautiful as we could have hoped for. Through the night we may get the occasional cloud to pass by, but for the most part we should be able to see every star in the sky.
With the absence of heat-trapping clouds, temps will cool off through the night and drop down into more average temps for the season.
Thursday: Still Cooling –  
Wake Up 46°
High 69°
Still expect sunny skies into Thursday, we may get a cloud or two through the day. Temps will continue to drop, especially at night when we dip into the low-to-mid 40°s.
Friday: More Cooling, Lower Temps – 
Wake Up 43°
High 64°
Sunny skies. Even cooler.
Weekend Preview:
Friday Night into Saturday morning we may see some rain showers. Showers should clear through the day on Saturday. Chances are only around 20% right now, so it may or may not happen. GFS and Euro both show we may get some. If it does happen, we aren't expecting much.
Sunday will be a bit on the chilly side from what we've been seeing. We may see some rain, doubtful. Probably partially cloudy skies.

Your early warning for the beginning of next week: Sunday night temps will drop into the mid 30°s.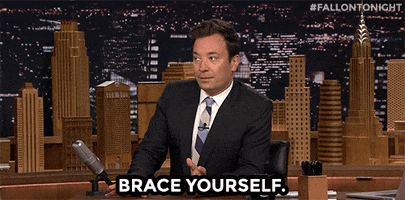 This website supplements @NashSevereWx on Twitter, which you can find here.