Current Radar 
A Little Light Snow
as I write this, we are slowly dropping out of the 50° range. Temperatures will be in a freefall until they finally bottom out around 24° early Tuesday morning.
Two cold fronts are coming.
The first arrives while we sleep. By 2 AM, the HRRR model thinks a little light rain will swing through:
By noon Monday, as temps are falling through the 30°s, more moisture should be tracking down I-24 from the NW:
Temperatures aloft will be very cold, easily below freezing. We expect much of this precip will be changing from rain to snow in the sometime in the middle of the day.
When the snow starts, it probably won't stick. Why? Temps at the surface are expected to stay above freezing until Monday night. Also, the ground is pretty warm from weekend temps in the 50°s.
The snow will be scattered, too. It looks like there will be parts of Middle Tennessee that see some, others that don't.
By Monday night, the second front will have arrived, and we will be below freezing. Meanwhile, light off-and-on snowshowers will strafe the area. As this continues overnight into Tuesday morning, some areas may see a little accumulation.
It all should be over early Tuesday afternoon.
How Much?
We still think less than 1″, accumulating late Monday night into Tuesday morning. Some may not see any accumulation.
Notice how the models think the snow will streak from NW to SE.
Don't fixate where the above model (NAM) specifically put those streaks. The model is not that accurate. The point is to illustrate how some areas will get little, and some will get less than a little.
Remember, these clipper systems are the D students of the snow-making universe. Only occasionally and improbably do they surprise and overproduce.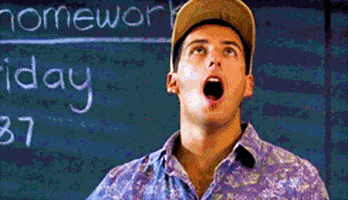 Could we be wrong about this? Of course! Could the timing be off? Yes! Could we get more or less? Yup. Is this our best forecast based on information we have now? It is. Will it be safe to travel on Monday or Tuesday? That's your decision, which will depend on your risk tolerance, specific route, and need to be out and about.
Very Cold Week Ahead
This website supplements @NashSevereWx on Twitter,

which you can find here.