Current Radar 
Overview
Sunshine will bring 55° this afternoon, but clouds will arrive tonight. Arctic air arrives Monday and Tuesday while a clipper system brings rain and a little snow.
Chronology
Sunday. A cold front will arrive late tonight or early Monday morning. The HRRR model thinks it'll enter NW Middle Tennessee well after the Super Bowl, getting to us probably before midnight.
This would just be rain, and very little of it.
Monday. Cold air will advance southeast.
An upper-level disturbance will grow, and start riding down those arrows drawn on the above map. That disturbance is Monday's rain and snow.
The dynamics of this system are totally different from the big snow we saw January 22-23. Monday's system lacks good moisture and the temp profiles do not favor accumulating snow.
It starts as off/on, and very little, light rain Monday morning. However, as cold air aloft arrives, the off/on precip changes to snow sometime Monday morning; however, surface temps should stay above freezing during daylight hours Monday. That means snow falls, and melts, everywhere except at higher elevations and maybe bridges and overpasses (hence the brine trucks you've seen today).
It's not until Monday night that surface temps drop below freezing, but then only barely. My midnight Monday night, the GFS model has less than 1″. The Euro doesn't see any accumulating snow (it thinks surface temps will be too warm). NAM also doesn't like our accumulation chances.
Tuesday. It should still be snowing a little bit very early in the morning. Temps drop well below freezing during this time, so we may see some sticking as scattered ribbons of snow hit/miss Middle Tennessee.
The GFS and NAM models see such a ribbon of light snow over Williamson County:
Other models (HRW) put those ribbons north and south of where the NAM does. Don't fixate on the modeled location. The point is to expect those NW-to-SE ribbons of very light snow somewhere in Middle TN while we sleep Tuesday morning.
These ribbons will deliver very little snow. Remember, this is moisture-starved system. It's not packing much.
How Much?
Right now, we think less than 1″, accumulating late Monday night into Tuesday morning. Some of us may not see anything. This feels like a grassy area, deck, garden gnome snow event.
These clipper systems are the D students of the snow-making universe. Only occasionally and improbably do they surprise and overproduce.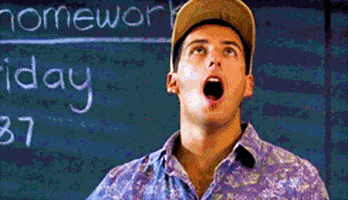 The clipper departs Tuesday around lunch.
Could we be wrong about this? Of course! Could the timing be off? Yes! Could we get more or less? Yup. Is this our best forecast based on information we have now? It is. Will it be safe to travel on Monday or Tuesday? That's your decision, which will depend on your risk tolerance, specific route, and need to be out and about.
This website supplements @NashSevereWx on Twitter,

which you can find here.