Current Radar 
TONIGHT – 43° by 6 PM
Not as cold as last night.

SATURDAY – Sunshine, Few More Clouds – Wake Up: 29°, High: 51°
A "moisture-starved shortwave" arrives, delivering only morning clouds, and, you guessed it, no rain.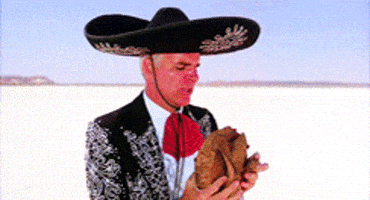 More clouds show up Saturday night, which will trap the "heat" and keep the low temp from dropping too far.
SUNDAY – Sunny, More Clouds Arriving Late – Wake Up: 32°, High: 55°
More of the same. A pretty nice weekend continues. Pretty mild for commercial watching. I mean football! Things Change Monday
Monday, a giant trough will dig deep into the middle of the country — including us. That'll pave the way for a series of disturbances from the northwest, called clippers, to deliver snow chances.
With the stage set, we're looking to see if any clippers will show up while the trough has been dug.
For Monday and Tuesday, there should be a clipper system arriving along and east I-24, again putting us on the border of a snow event. However, this is more likely to be a potential snow event for the plateau, with little for us.
The Euro model dusts us Monday night. The GFS (below) does the same thing. If the "snow" comes Monday afternoon, it'll probably be only by rain. It'll need to arrive at night to be snow.
With (1) warm temps this weekend and (2) at/near-freezing temps at the surface during the possible snowfall, snow should struggle to stick to anything. The latest sounding for Monday night from the GFS model suggests there may even be a slight inversion around 1000-2000 feet, giving the snow more time to melt as it falls.
One of the many forecast challenges is that this light-precip making clipper system wants to linger Monday and Tuesday, meaning the models think it can produce between 1″ and 2″ during that time; however, temperatures do not want to allow for it to stick or accumulate to cause too many problems. There is no current indication this will be a sleddable or cancel-stuff worthy event.
Clipper systems often disappoint. Usually, they have the temperature profile to produce good snow, but they lack the moisture — this looks like the moisture-starved type of clipper.
However, there is precedent for these systems to surprise us by delivering more than we thought we would get, although those are pretty rare.
Usually, clippers make you: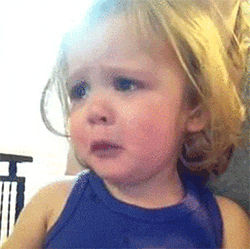 Stay tuned. More on this over the weekend.
This website supplements @NashSevereWx on Twitter,

which you can find here.